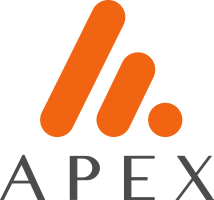 Job title: Associate Manager, Tax

Company: Apex Group

Job description: Description
Associate Manager, Tax
Role Location: Ebene, Mauritius
Department: Tax
Employment Type: Permanent
Role & Key Responsibilities:

Review/File/Sign off of tax, PAYE, TDS and VAT computations and returns.
Coordinate internally to ensure timely filing of quarterly and annual tax returns for all clients of Sanne Mauritius.
Prepare and maintain the taxation processes.
Provide regular internal training sessions/tax updates sessions.
Provide technical support on tax matters to client service units based on established procedures.
Prepare tax technical papers, new tax procedures and maintain FAQs.
Review queries received from MRA for all clients centrally and provide guidance to client service units on required course of action.
Liaise with clients in respect of MRA queries, and review/amend reply letters and supporting documents to address MRA queries.
Liaise with MRA in respect of client tax matters and attend meetings with MRA officers on behalf of clients.
Assist in drafting and submitting application for tax rulings.
Assist in drafting written representations to ARC.
Review changes in tax laws, analyse implications and arrange for implementation of same.
Responsible for operational aspects of Unit deliverables including effective management of the resources and activities.
Ensure high quality service delivery within Unit.
Oversee, review and monitor work done by the Unit members.
Review timesheets, identify, and take actions for spare capacity v/s overloaded staff.
Provide regular updates on all operational aspects of Unit deliverables to Unit Head.
Identifying training needs and communicate to Unit Head.
Mentoring and coaching of team members.
Assisting in a culture of continuous process improvement.
Show understanding of business & tax risks in the Global Business Sector (GBS) and approach day to day work with a risk minimisation mind-set.
Proactively identify areas of operational risks, prescribe actions to mitigate risk, and escalate accordingly.
Ensure that final deliverables to client are 100% correct in terms of quality and accuracy.
Manage client relationships and service delivery for allocated clients and/or functions, ensuring that client requirements and requests are met consistently to the highest standard and within deadlines and that clients are satisfied with level of service.
Have regular meetings with team members to ensure proper work allocations and prioritization.
Any other duty that may be communicated to you by your Manager and Directors.
Skills Required:
5-7 years of relevant tax working experience.
Holds a degree or has substantially completed a professional ACA or ACCA qualification.
Demonstrate a client service mind-set when servicing the client.
Proficient in MS Office (Microsoft Word, Excel).
Good written and spoken communications skills.
Able to multi-task, prioritize and manage time effectively.
Excellent organizational and interpersonal skills.
Goal-oriented and an organized team player.
Well organised and a track record of working and delivering to tight deadlines and quality.
Has demonstrated perseverance and focused persistence in achieving objectives.
A natural problem solver and pragmatic approach in dealing with technical or operational issues
Able to work under pressure.
Comfortable with dealing with a broad spectrum of responsibilities and tasks.
Creative thinker – should have sufficient knowledge to see behind the numbers.
Comfortable with change opportunity and growth.
Strong decision-making skills.
Sound interpersonal skills and ability to interact with staff at all level and various stakeholders.
What you will get in return:
A genuinely unique opportunity to be part of an expanding large global business.
Additional information:
We are an equal opportunity employer and ensure that no applicant is subject to less favourable treatment on the grounds of gender, gender identity, marital status, race, colour, nationality, ethnicity, age, sexual orientation, socio-economic, responsibilities for dependants, physical or mental disability. Any hiring decision are made on the basis of skills, qualifications and experiences.
We measure our success as a business, not only by delivering great products and services and continually increasing our assets under administration and market share, but also by how we positively impact people, society and the planet.
For more information on our commitment to Corporate Social Responsibility (CSR) please visit
Share:

Expected salary:

Location: Ebene, Mauritius

Date posted: Sat, 08 Jul 2023 05:04:33 GMT

Apply!