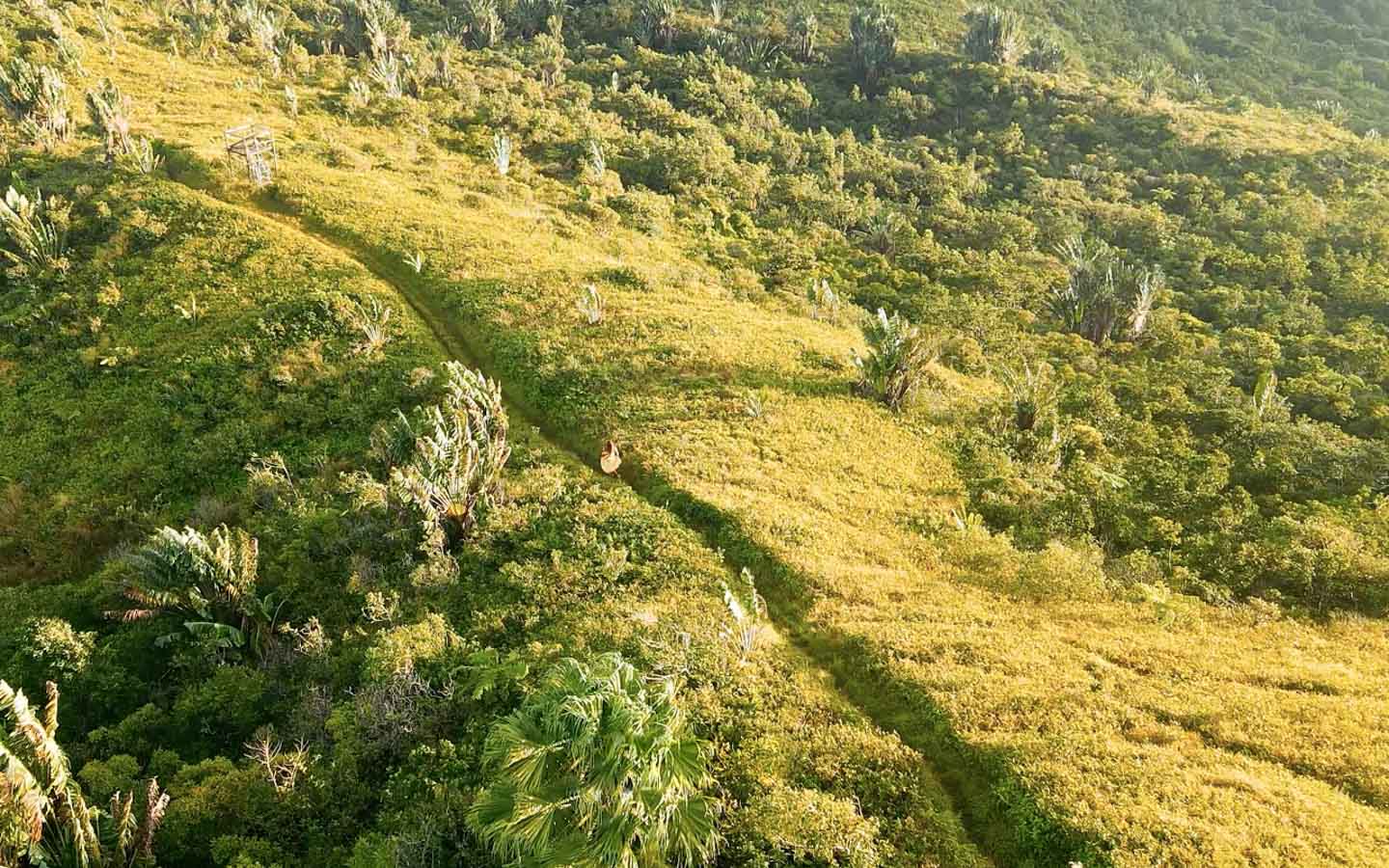 Family holidays in Mauritius can be full of adventure. The island's highest peaks might be more suited to adults, but there are plenty of charming trails that even the youngest family members can do. We caught up with vlogger and Mauritian native, Will Tevs, to discover the 5 best family hikes in Mauritius.
Plateau Remousse
Who says hiking has to be hard? This easily accessible walk in the Black River Gorges National Park is a win for families. It only takes an hour to get to glorious views from Plateau Remousse viewpoint and there's the chance to swim in some cooling creeks, too. You can also keep the kids entertained on this laid-back hike by trying to spot Mauritius' monkeys and the island's native pink pigeon.
3km & 1:30-2:30 hours
Piton Canot
In sunny and dry weather, the ascent to the top of Piton Canot is a great choice for a short and sweet hike. By starting from the top of Chamarel, this hike is just an hour long and is great for older children who like a little challenge. Along the way, you can stop for a little picnic at a viewpoint overlooking the iconic Île aux Benitiers. In Chamarel, you'll also find a beautiful waterfall of the same name, a geopark with giant tortoises and the Curious Corner of Chamarel, a fun attraction of illusions.
2.5km & 1-2 hours
Macchabée Trail Pétrin
Starting from the Pétrin visitor's centre, this trail in Black Gorges National Park is mostly flat all the way around! This stunning forest walk takes you under tangly trees and past strawberry guava bushes, then finally to a lookout with rich green mountains and the sea in the distance.
9km & 2-3 hours
Piton Savanne
This hike shows that you don't need to climb up a mountain for great views. Why? Because this hike serves up amazing scenery on an almost flat trail. Piton Savanne is in the south of Mauritius and, like Will Tevs, you might almost believe that you're in Hawaii or Bali when you see it. Follow the deep trail in the lush valley and brush past fruit trees on this beautiful walk. Extend your day in La Valéee Des Couleurs Nature Park for thrilling activities such as zip-lining and a daring bridge walk.
6km & 2-3 hours
Le Pouce Mountain
For families who are up for a challenge, Mauritius' popular Le Pouce Mountain is an 812-metre climb up into the clouds. Named for its thumb shape, this is the hardest of Mauritius' family-friendly hikes, but it's worth it when you reach the summit and feel like you could be on top of the world! At the end of your hike, relax in Port Louis and re-energise with the colourful dessert drink Alouda which always delights kids.
4km & 3-4 hours