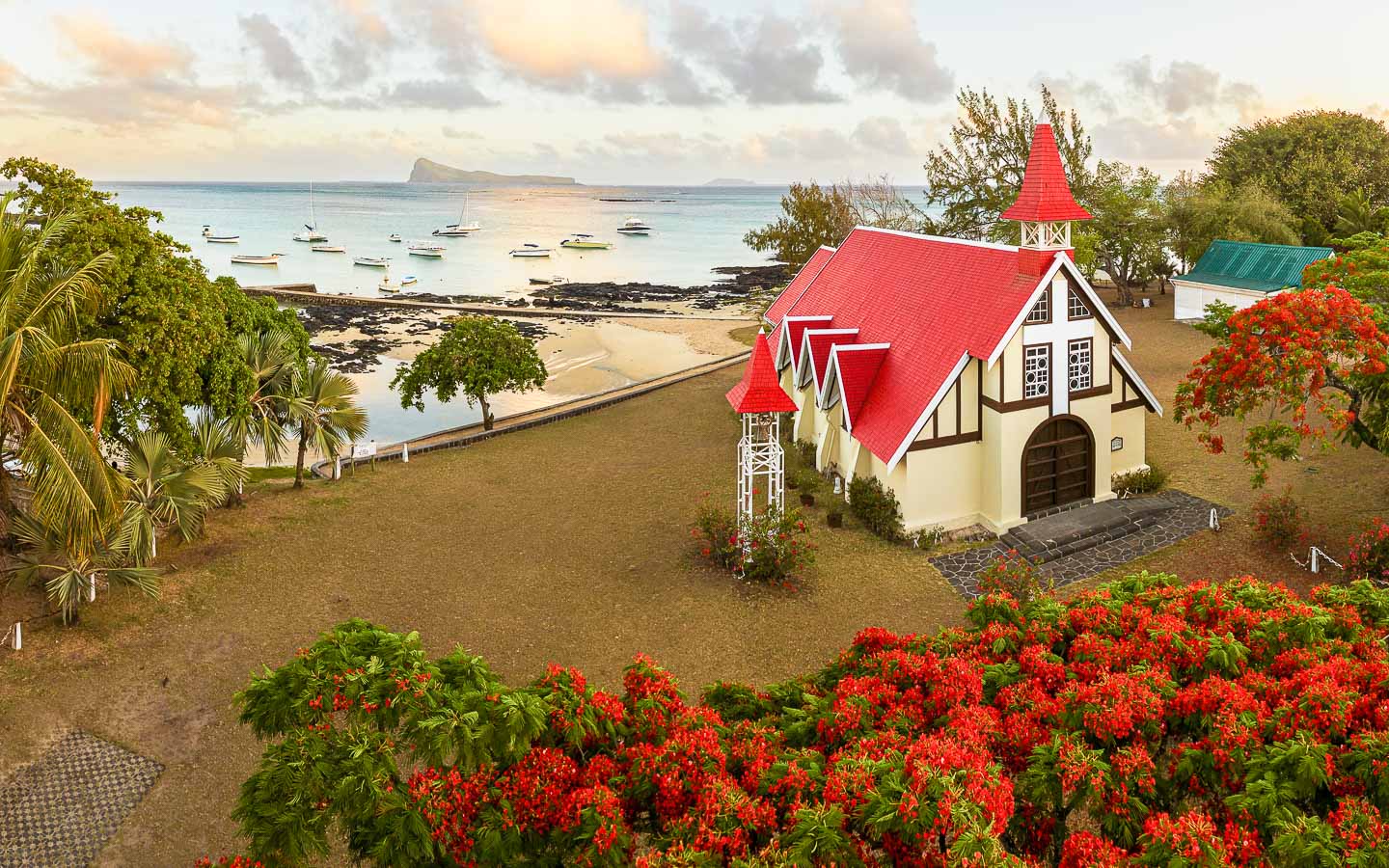 Do not be discouraged by the name Cap Malheureux. Nowadays, there is nothing malheureux (unfortunate) about this charming fishing village located at the northern tip of the island.
One of the most captured attractions on the island is the modest church of Notre Dame Auxiliatrice. Its vibrant red roof stands out against the backdrop of blue skies, turquoise waters, and the striking headland of Le Coin de Mire.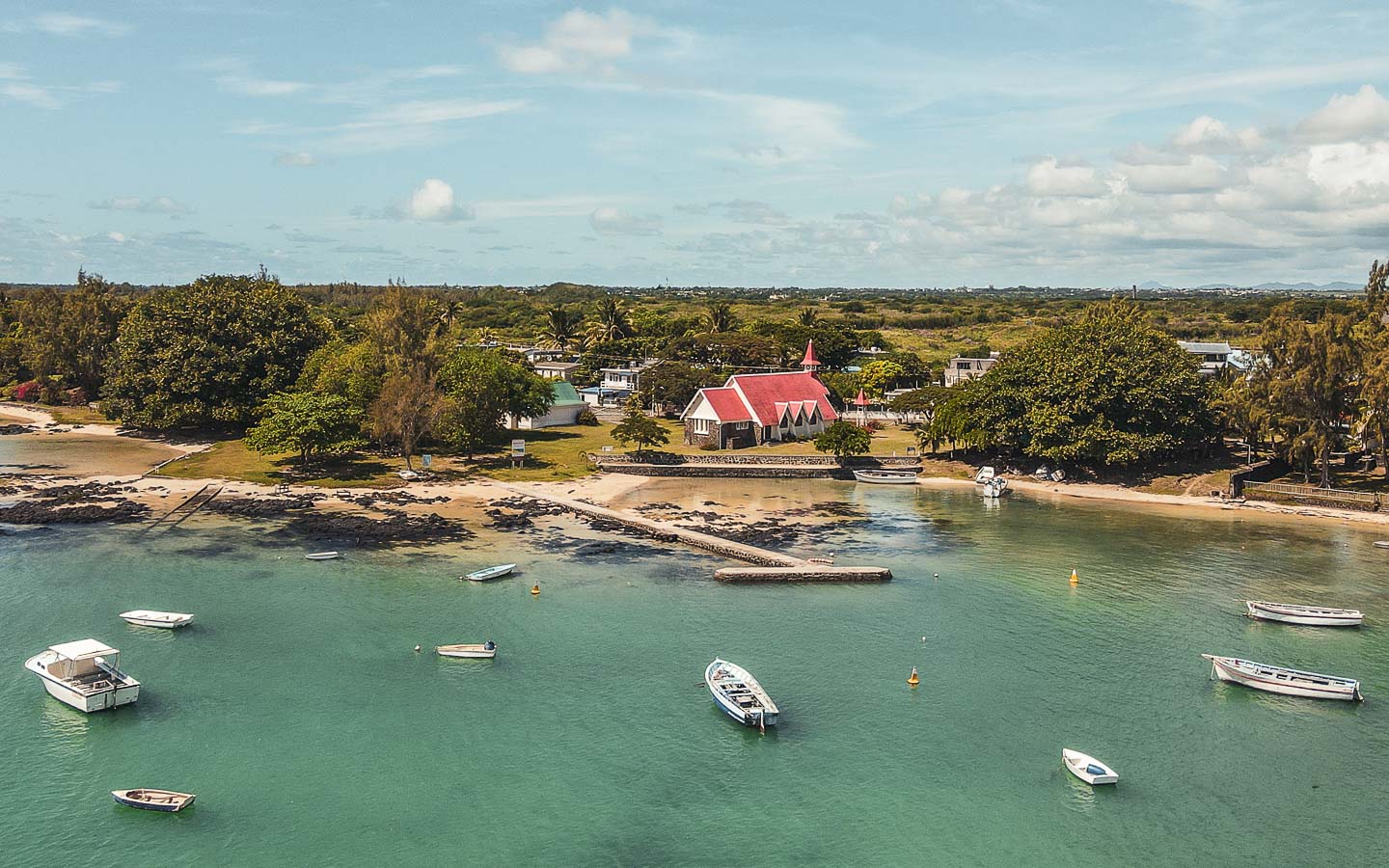 Feel free to visit the church, whether it's to attend mass or simply have a look at the holy water basin crafted from a massive clam shell.