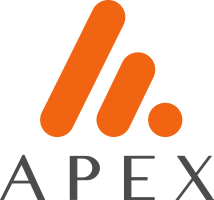 Job title: Company Secretary

Company: Apex Group

Job description: Description
Company Secretary
Role Location – Ebene Mauritius
Department: Corporate Solutions
Employment Type – Permanent
The Role & Key Responsibilities:
The Accounts Payable Officer will work closely with the Accounts Payable Supervisor.
Competently carry out duties in a professional manner and in accordance with regulatory requirements, service levels and company standards so as to meet with business expectations, with the support of other members of the team, when required.
Role Objective and job specification
Apex Group is looking for Accounts Payable officers to join its Accounting Team.
Accountabilities and main responsibilities
Work under the guidance of Seniors and overall supervision of an Operation Unit-Head.
Assist with maintaining proper records in accordance with internal and legal requirements.
Bank account opening and liaising with the bank.
Ensuring that all day-to-day matters required to be completed are performed in a timely and satisfactory manner including monitoring tasks.
Effect statutory filings with regulators and other statutory bodies.
Maintain statutory registers.
Convene meetings of directors/shareholders, prepare Board papers and prepare minutes.
Drafting of resolutions.
Prepare and file Annual filings within statutory due dates.
Liaise with auditors.
Completion and follow-up of Certification, Notarisation, Apos illation, Casualisation of documents on a timely basis.
Follow up on executed documents, agreements and ensure on file with proper indexing.
Any adhoc work assigned by Seniors.
Skills Required
knowledge and basic understanding of general accounting ideas such as VAT;
knowledge of relevant accounting software would be an advantage but not mandatory;
be proficient in data entry, working to multiple tight deadlines with accuracy and attention to detail;
fluency in English is required (both verbal and written).
the ability of organising and prioritising;
business risk aware;
client service and results focused;
ability to use their own initiative with minimal supervision;
be a team player with willingness to assist others and a willingness to learn.
What you will get in return:
A genuinely unique opportunity to be part of an expanding global business and to grow with the business;
Training environment which is second to none;
Access to the apprenticeship scheme to pursue a relevant professional qualification;
Ability to apply technical knowledge to practical scenarios.
Additional information
We are an equal opportunity employer and ensure that no applicant is subject to less favourable treatment on the grounds of gender, gender identity, marital status, race, colour, nationality, ethnicity, age, sexual orientation, socio-economic, responsibilities for dependants, physical or mental disability. Any hiring decision are made on the basis of skills, qualifications, and experiences.
We measure our success as a business, not only by delivering great products and services and continually increasing our assets under administration and market share, but also by how we positively impact people, society, and the planet.
For more information on our commitment to Corporate Social Responsibility (CSR)) please visit
If you are looking to take that next step in your career and are ready to work for a high performing organisation, alongside talented people who take pride in delivering great results, please submit your application (with your CV, cover letter and salary's expectations) to our dedicated email address:
Share:

Expected salary:

Location: Mauritius

Date posted: Wed, 28 Jun 2023 07:39:51 GMT

Apply!