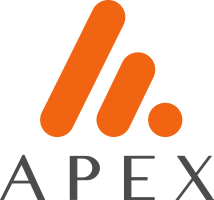 Job title: Compliance Analyst

Company: Apex Group

Job description: Description
Compliance Analyst
LOCATION: MAURITIUS
About Apex
The Apex Group is a global financial services provider with 11,000 staff across 80+ offices globally. We look to recruit bright, articulate and numerate employees who are not afraid of a challenge and are prepared to work hard and love what they do.
Every employee plays a part in making Apex who we are today and the more that we grow, the more important that becomes. Whatever your career path or specialism Apex provides a global platform to allow you to thrive.
Compliance Analyst:
As a Compliance Solutions Analyst, you will manage and support Apex Compliance Solutions client and servicing teams globally.
You will be required to interact internally with the various teams at the Mauritius office and other Apex Offices.
Job Specification

Send initial KYC requirements list to client
Collate KYC documentation from client
Review KYC documentation received ensuring it is appropriate for the risk rating level applicable to the client
Carry out screening (Name list screening and Negative News Searches (in line with Apex Screening Procedure):
Prepare KYC checklists and arrange for review
Prepare Location Local AML Risk Assessment and arrange for review
Prepare Apex Group Client Risk Assessment and arrange for review
Escalate any concerns identified during the KYC review process to the Apex Local Client Acceptance Committee / Compliance Officer & Manager / Senior Management
Input all KYC Information Collected on KYC Application / Tool
Prepare the Initial Client KYC File
Provide full time data and file management, client servicing diary management deadline management, follow ups with consultants and clients for the Global Compliance Solutions services, including KYC, KYB, Expiry dates, client service deadlines, reminders, file management and coordination of central diaries and reporting deliverables.
Proactively provide admin responsibilities
Act with confidentiality when handling client data
To act with discretion and ensure a high level of confidentiality is maintained
To act as Apex brand ambassador
Understand and Apply KYC Key Operating Procedures and the Apex Group AML / CFT Policy / PEP and HR Policy and any other Group Policies applicable to the AML/KYC Process
Prepare MLRO Reports, CO and BRA Reports
Prepare Due Diligence Reports
Support the Senior Compliance Analyst, Compliance Manager and the Onboarding Managers, Head of Compliance,
Assist in any other ad hoc Client KYC / Due Diligence / Compliance related tasks and processes as requested by the Head of Department
Key Attributes
Ability to work under pressure
Multitasking, time management, presentation, and communication skills
Strong work ethic, professional and approachable
Excellent IT skills (MS Office)
Good telephone and interpersonal skills
Well presented
Confident manner
Exceptional organizational skills with sound ability to priorities workload
Excellent attention to detail, organized and with a methodical approach to administration and record keeping
Excellent verbal & written communication skills with the ability to build relationships and credibility
Approachable and customer-focused
Ability to deal with sensitive and confidential matters
Skills Required:
Apex is a growing solution across the Apex Group. It is therefore vital that you are prepared to be a strong team player with a commitment to deliver outstanding service. This will mean a huge variety of different tasks and you should have the willingness to take on whatever is needed to ensure that the office(s) run smoothly as well as a helpful attitude towards others.
You should possess personal qualities of integrity, independence of judgment, good communication skills, discretion, tact, and attention to detail. You should think creatively and deliver solutions to issues, adopting a positive and professional approach to all the overarching requirements of the position. You will need to be comfortable working independently with minimum supervision.
Possess personal qualities of integrity, good communication skills, discretion, tact attention to detail, strong written skills
Requires light supervision
Strong communicator at all levels across the Group
Comfortable with the high level of discretion that will be expected in this role and confidentiality
Be a self-starter and help others
Focused on great delivery/outcomes
Can deliver when under pressure and working to tight deadlines
Working with ambiguity and being resourceful to find solutions, thinking creatively and deliver pragmatic solutions
Qualifications
A Degree in Banking, Management, Law, and Finance
Travel
Some travel to other Group offices may be required from time to time
What you will get in return:
A high level of visibility within a large organisation on an upwards trajectory
The ability to define marketing processes to drive innovation and have a tangible impact on the business
Be part of a dynamic and fast-paced team that makes a genuine impact on revenue and sales pipeline.
Exposure to all aspects of the business, cross-jurisdiction and to working with senior management directly.
Opportunity to work with a diverse, agile and global marketing team.
The opportunity to innovate, bring discipline to brand activity and really make a difference.
Additional information:
We are an equal opportunity employer and ensure that no applicant is subject to less favourable treatment on the grounds of gender, gender identity, marital status, race, colour, nationality, ethnicity, age, sexual orientation, socio-economic, responsibilities for dependants, physical or mental disability. Any hiring decision are made on the basis of skills, qualifications and experiences.
We measure our success as a business, not only by delivering great products and services and continually increasing our assets under administration and market share, but also by how we positively impact people, society and the planet.
For more information on our commitment to Corporate Social Responsibility (CSR) please visit
Share:

Expected salary:

Location: Ebene, Mauritius

Date posted: Fri, 11 Aug 2023 04:01:57 GMT

Apply!