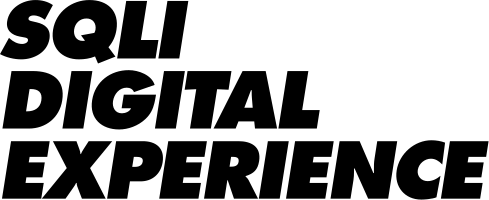 Job title: DevOps Engineer

Company: SQLI

Job description: Job Description:
We are a digital services company with international reach. One unified team, 2100 strong, across Europe and the Middle East.

We are creative technologists, combining our creativity and technical expertise to reinvent digital services.

We are defining what's next, mapping future journeys, writing future stories, visualising future possibilities.

We are bringing brands to life, designing, building and growing the digital value of our clients' businesses.

We are optimistic entrepreneurs, forging partnerships with the world's most innovative technology companies to shape the future of digital experience.

We are SQLI.
Redbox Digital by SQLi is a global consultancy company specializing in Adobe Commerce & Magento delivering omnichannel commerce solutions to leading brands across the globe. As a successful Devops engineer, you will be part of a team working closely with the Devops lead to maintain clients infrastructure and to implement continuous delivery and reliable deployment using the latest tools and processes.
Requirements:
DUTIES & RESPONSIBILITIES:
Resolve Customer Technical issues through diligent research, reproduction and troubleshooting.
Provide support in implementation projects
Provide quick and efficient resolution.
Be able to support and maintain existing systems.
The above list of duties is not exhaustive and is subject to change.
The post holder may be required to undertake other duties within the scope of the post.
REQUIREMENTS:
Familiarity with Linux / Open Source environment.
Good understanding of Web service architectures (LAMP / LNMP) and server limits (under high load)
Working knowledge of NFS & TCP/IP configuration
Knowledge of Bash and Python scripting
Very good knowledge of MySQL administration
Knowledge of the Cloud: AWS & Docker
Source code repository knowledge:
Bitbucket/Github/Gitlab/Azure DevOps Understanding of CI/CD concepts
Proven working experience in Linux/Unix technical support to customer
Knowledge of configuration management tools; Ansible, Terraform
Attentive to, even obsessed with application performance and scalability
Keen desire to learn
QUALIFICATION:
BSc in Computer Science or related field
3 to 5 years experience in a Linux System administration/DevOps role
Linux and AWS certification will be an advantage
PERSONAL ATTRIBUTES & OTHER REQUIREMENTS:
Self-motivated with good team spirit
Able to work under pressure with strong multi-tasking and organisational capabilities
Good communication skills
Outgoing personality, who is willing to learn and adapt quickly in a fast paced working environments
Willing to work on shift system (08.30 to 17.30 and 13.00 to 22.00) and be on call based on roster.
Benefits:

Competitive salary with Generous Shift Allowance including working from home
22 days paid holiday
Health Insurance
Travel expenses
Incentive Bonus
The chance to be part of an amazing global team with offices in London, South Africa, Mauritius, Dubai, Australia and New Zealand.
Be part of a fun and collaborative working environment
Expected salary:

Location: Mauritius

Date posted: Fri, 08 Sep 2023 05:06:03 GMT

Apply!