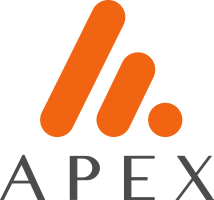 Job title: External Compliance/Money Laundering Reporting Officer

Company: Apex Group

Job description: Description
Senior Associate – External Compliance Solutions
Role Location: Ebene, Mauritius
Department: External Compliance Solutions
Employment Type: Permanent
We are looking for candidates in our External Compliance Solutions unit who will assist the client Money Laundering Reporting Officer (MLRO)/ Compliance Officer (CO) in their day-to-day work for entities under Apex administration that hold financial services license.
Key responsibilities
Assist the MLRO/DMLRO/CO on regulated client entities of Apex companies (Mauritius campus) in conducting transaction monitoring and other second line controls as per established controls and monitoring plan and as required;
Conduct KYC reviews on sample basis as per set plan;
Prepare Business risk assessments for client entities on an annual basis;
Assist on regulatory inspections;
Assist in preparation of statistics and KPI reports on a regular basis for reporting purposes.
Skills / experience required
Holds a degree and/or professional qualification in finance and/or legal or other relevant qualification;
Good knowledge of applicable laws and regulations for the Global Business / financial services with at least 3-4 years of relevant experience;
Should qualify to act as MLRO/DMLRO/CO on client entities within 9 months from date of appointment at Apex
Good knowledge of AML/CFT
Good communication and interpersonal skills;
Ability to respond to pressure and tight deadlines;
Computer Literate: Ms Office Word, Excel, PowerPoint & Outlook;
High degree of initiative with a "can do" attitude.
Additional information:
We are an equal opportunity employer and ensure that no applicant is subject to less favourable treatment on the grounds of gender, gender identity, marital status, race, colour, nationality, ethnicity, age, sexual orientation, socio-economic, responsibilities for dependants, physical or mental disability. Any hiring decision are made on the basis of skills, qualifications and experiences.
We measure our success as a business, not only by delivering great products and services and continually increasing our assets under administration and market share, but also by how we positively impact people, society and the planet.
For more information on our commitment to Corporate Social Responsibility (CSR) please visit
Share:

Expected salary:

Location: Ebene, Mauritius

Date posted: Sat, 05 Aug 2023 00:31:21 GMT

Apply!