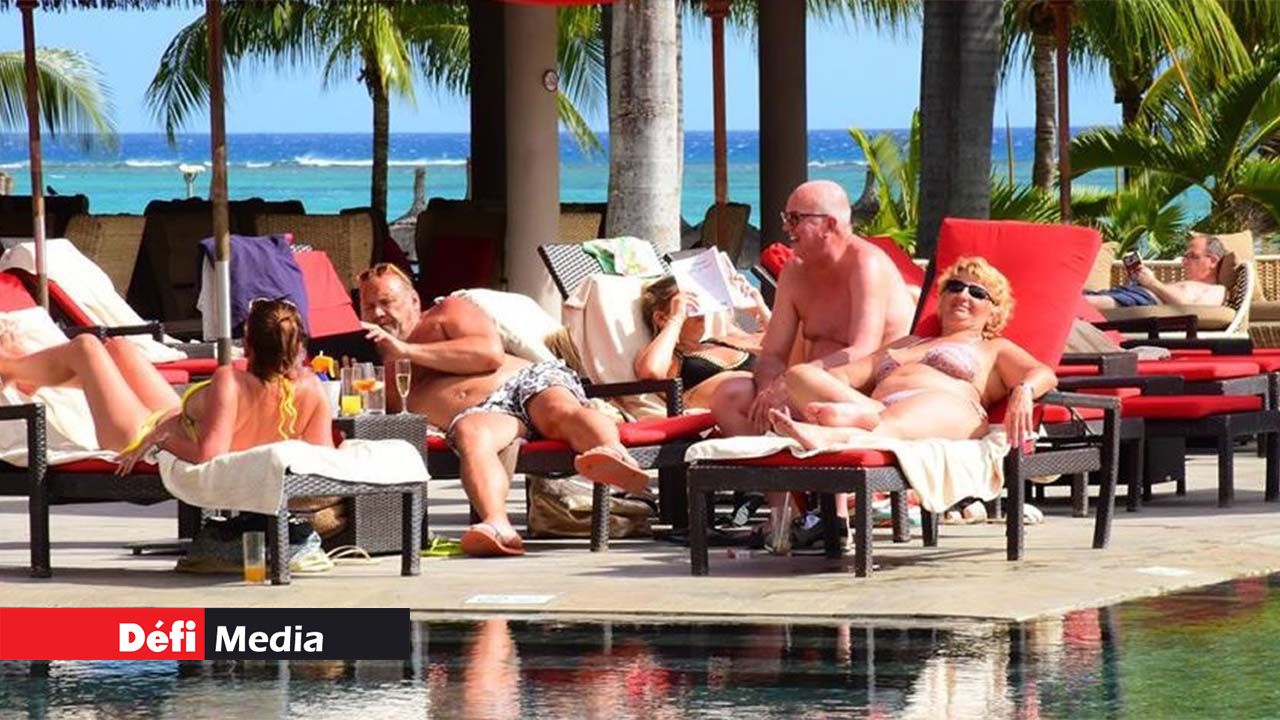 LIVE NEWS
The peak tourist season in Mauritius officially starts on October 1, 2023. How are hoteliers and small businesses preparing to welcome a large number of visitors? What are the prospects for this new season? Let's find out.
Although Mauritius has welcomed 803,288 visitors from January to August 2023, the peak tourist season, which officially starts on October 1st, is expected to easily surpass the one million mark by the end of the year. This is anticipated by Daniel Saramandif, President of the Association of Tourism Professionals. "We have been on the right track since the beginning of the year. I am confident that the coming months will be a real success for the sector as a whole."
He claims that it is not only hoteliers who benefit from a good season but also other operators. "It is good to know that 70% of clients go through Destination Management Companies (DMCs) and tour operators to make their reservations," he says.
Jocelyn Kwok, Chief Executive Officer of the Association of Hoteliers and Restaurateurs of Mauritius, states that member hotels have experienced active months in July, August, and September with occupancy rates higher than those in 2019. "The last three months of the year are also expected to be excellent with reservation rates 4 to 5 percentage points higher than comparable ones in 2019. The same positive trend is expected for January 2024," he highlights.
He believes that Mauritius' attractiveness and competitiveness should further strengthen in the coming months. "Several high-end establishments will reopen after renovation work. Golf competitions attract even more people and visibility from our major markets."
Furthermore, he adds that new airlines and additional flights will be launched. "We are in a good state of mind at this moment and it encourages us to work even harder for destination Mauritius," rejoices Jocelyn Kwok.
Renovation and training
Even in small hotels, the indicators are positive. Bissoon Mungroo, President of the Association of Charming Hotels, is categorical: "It will be a peak season that will break all records. We are very optimistic. Some small hoteliers have a reservation rate of over 90% until the end of the year."
He adds that the demand exceeds supply. "We continue to receive requests from foreign visitors. However, due to a lack of seats on planes, they are unable to confirm their reservations," he laments. He expects other airlines to serve the Mauritian destination during the peak tourist season.
Bissoon Mungroo emphasizes that several hotels have engaged in renovation work to improve infrastructure and services. "Within my establishment, the work should be completed within two weeks. These works are part of the preparations to make guests' stays enjoyable," he says.
He mentions that employees have been trained to serve a greater number of tourists. However, he deplores the fact that a lack of manpower remains a major challenge. "If the process related to granting permits for foreign workers continues to be delayed, we risk experiencing significant losses," he emphasizes.
Operators speak up
Christian Lefèvre, President of Friends in Tourism: "The number of rooms already reserved for November is considerable."
"The predictions for the beginning of the peak tourist season look very encouraging. We can see a significant increase in the number of rooms already reserved for November. This is a good sign. In addition, flights show high occupancy rates which indicate strong demand for this period."
Asraf Ghoorun, CEO of Tamtam Tours: "An increase in revenue between 15% and 20% expected."
"The activities for this year's peak season will be better than those during the corresponding period last year. At our level, we expect an increase in revenue between 15% and 20%. Some hotels, which have started renovation work, have not yet reopened. Once they are operational again, we should expect a boom in the sector."
Kunal Awotar, President of the Association of Tourist Shop Owners: "We no longer receive high-end clients."
"After the full reopening of the borders, we observed a 'revenge travel' phenomenon among visitors who spent a lot in stores. However, this year we noticed a decline. Although the number of arrivals is increasing, we no longer welcome as many high-end clients with very high purchasing power. This trend is expected to continue during the peak season."
Discover the best restaurants in Mauritius.

Go

Find out where to stay in Mauritius.

Go
c