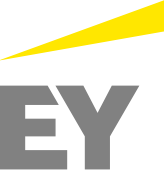 Job title: Graduate Quant Associate – EY RDS

Company: EY

Job description: Graduate Quant Associate| Consulting | Mauritius | Banking | FY24 Actuarial Graduate
What if we didn't focus on who you are now, but who you could become?
Here at EY, you'll have the chance to build a truly exceptional experience. We'll empower you with the latest technology, surround you with high-performing teams, and provide the global scale and diverse and inclusive culture you need to discover your full potential. Through our coaching and training programs, you'll develop the skillsets you need to stay relevant today and, in the future, – all while building a network of colleagues, mentors, and leaders who will be on the journey with you at EY and beyond.
The Exceptional EY Experience. It's Yours To Build.
The opportunity: your next adventure awaits
You will experience professional development through diverse experiences, world-class learning and individually tailored coaching. That's how we develop outstanding leaders who team to deliver on our promises to all of our stakeholders, and in so doing, play a critical role in building a better working world for our people, for our clients and for our communities.
What We Look For
EY Africa's Financial Services (FS) Risk Team has grown to over 160 individuals based in 5 locations – Johannesburg, Cape Town, Lagos, Nairobi and more recently Mauritius. The team of actuarial, quants and financial services risk specialist forms an integral part of EY's EMEIA FS Risk offering, where we collaborate extensively with our colleagues across the region to take tailored solutions and services to our clients.
EY South Africa's Quantitative Advisory Services (QAS) team currently consists of over 40 individuals split between Cape Town and Johannesburg covering specialist areas such as:

Financial derivative valuation:
o Bulk valuation of vanilla financial instruments
o Valuation of complex derivative portfolios
o Identification and valuation of embedded derivatives in structured deals o Scoping, design and implementation of valuation policies
o Review of interest rate term structure models
o Assessing hedge effectiveness
o Measurement and reporting of risk sensitivities

Employee share option pricing:
o Development of valuation models for employee share options
o Fair valuation of employee share schemes
o Identification and pricing of embedded options in transactions

Credit risk modelling and stress testing:
o Economic capital modelling
o Credit risk modelling for all asset classes (PD, LGD, EAD, RWA)
o IFRS 9 credit modelling
We're currently looking for applicants, who are in their final year of study and studying towards a degree in Actuarial Science or Financial Engineering, to join our QAS team in Mauritius and play a leading role in our high performing FS Risk practice. It's a rapidly growing area supported by an increased focus on risk and transformation across the industry. This makes it a great time to join a high-profile team where you'll be surrounded by some of the top banking professionals in Africa.
To qualify for the role, you must have

At least a BCom or BSc in Actuarial Science, Financial Engineering, Mathematics, Statistics, or similar.
A minimum overall academic average of 65% and above is required.
An agile, growth-oriented mindset. What you know matters. But the right mindset is just as important in determining success. We're looking for people who are innovative, can work in an agile way and keep pace with a rapidly changing world.
A curious and purpose driven attitude. We're looking for people who see opportunities instead of challenges, who ask better questions to seek better answers that build a better working world.
An inclusive approach. We're looking for people who seek out and embrace diverse perspectives, who value differences, and team inclusively to build safety and trust.
What's In It For You

Accelerate your technical capabilities and transformative leadership skills with future-focused courses and development programs.
Broaden your horizons by working on highly integrated teams across the globe and collaborate with people of diverse backgrounds – both professionally and culturally.
Bring out the best in yourself with continuous investment in your personal well-being and career development.
Develop your own personal purpose and help us create a positive ripple effect on our teams, our business, clients and society – building a better working world, together.
Study leaves for AIA/FIA or any other Professional Qualification approved by EY.
Fully funded EY approved professional courses (EY education loan scheme conditions apply).
What You Can Expect

Submit your CV and fully up-to-date academic transcripts when applying.
Only shortlisted candidates can expect to be invited for an in person or video interview with one of our dynamic Graduate Recruiters.
What Working At EY Offers
We offer a competitive remuneration package where you'll be rewarded for your individual and team performance. Our comprehensive Total Rewards package includes support for flexible working and career development. Plus, we offer:

Support, coaching and feedback from some of the most engaging colleagues around
Opportunities to develop new skills and progress your career
The freedom and flexibility to handle your role in a way that's right for you
EY is committed to be an inclusive employer and we are happy to consider flexible working arrangements. We strive to achieve the right balance for our people, enabling us to deliver excellent client service whilst allowing you to build your career without sacrificing your personal priorities. While our client-facing professionals can be required to travel regularly, and at times be based at client sites, our flexible working arrangements can help you to achieve a lifestyle balance.
About EY
As a global leader in Assurance, Consulting, Strategy and Transactions, Tax, we hire and develop the most passionate people in their field to help build a better working world. This starts with a culture that believes in giving you the training, opportunities and creative freedom to make things better. So that whenever you join, however long you stay, the exceptional EY experience lasts a lifetime. And with a commitment to hiring and developing the most passionate people, we'll make our ambition to be the best employer a reality.
Apply today

Expected salary:

Location: Ebene, Mauritius

Date posted: Sat, 12 Aug 2023 22:16:31 GMT

Apply!