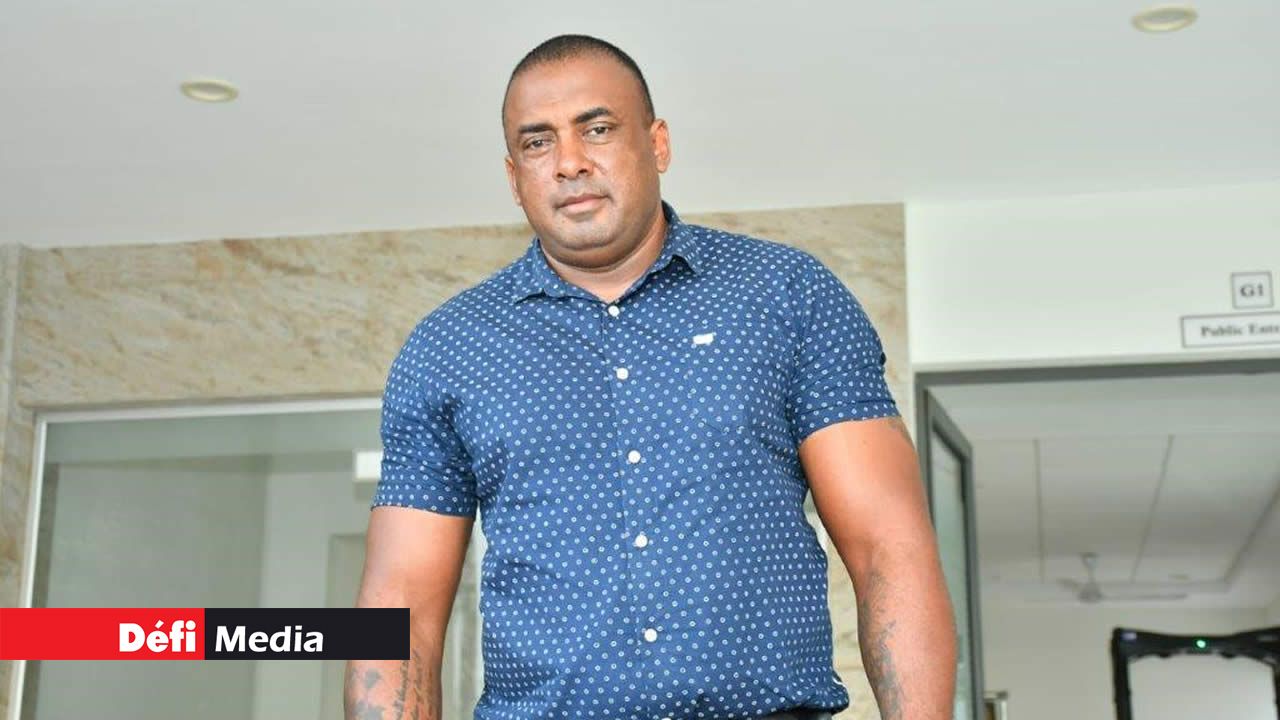 LIVE NEWS
Bruneau Laurette has requested the Supreme Court to prevent constable Rakesh Unmar from obtaining a new SIM card with the same number as the one seized by the Independent Commission against Corruption (Icac). The activist fears that he may erase evidence related to his arrest in November 2022. The judge has summoned all parties involved for explanations this Wednesday.
Bruneau Laurette has filed an injunction request with the Supreme Court, demanding an interim order to be issued to prevent constable Rakesh Unmar from obtaining a new SIM card with the same corresponding number as the one seized by the Icac. The case is related to his arrest on November 4, 2022. He is afraid that the police officer may use this number to remotely delete information.
The motion was presented before Judge Sulakshna Beekarry-Sunnassee on September 29, 2023. However, she decided not to issue the injunction order immediately. But she has summoned all parties involved to appear before her on Wednesday, October 4, 2023, to provide explanations. This includes Bruneau Laurette, Rakesh Unmar, as well as co-defendants such as the Icac, Director of Public Prosecutions, Mauritius Telecom, Emtel Ltd and Mahanagar Telephone Mauritius Ltd.
The activist points out that constable Rakesh Unmar, a former member of the Special Striking Team (SST), was involved in his arrest during the alleged seizure of drugs and firearms at his home in Petit-Verger, St-Pierre. According to an affidavit drafted by Me Ayesha Jeewa, Bruneau Laurette's lawyer, the police officer was arrested on September 13, 2023 after being caught red-handed accepting a bribe from a woman in a parking lot at Cascavelle. He was released on bail. Icac is investigating constable Unmar's mobile phones.
Bruneau Laurette claims that before being released on bail on February 27, the police officer had been detained at Alcatraz. During his incarceration, he allegedly made a statement to the Major Crimes Investigation Team (MCIT), requesting this unit to seize and retrieve data from all SST officers.
The activist believes that these pieces of information could help confirm his theory that the drugs found in the trunk of his car were intentionally planted. He is convinced that there is a link between these allegations and his disclosures about the activities of Jean Hubert Celerine, aka Franklin, and the fact that he would have been in contact with members of the SST.
Bruneau Laurette claims to have heard MCIT officers saying to each other: "Bann la pa le done" which, according to him, implies that SST members refused to hand over their mobile phones to the MCIT. He emphasizes in an affidavit attached to his request that if the police officer were to obtain a new SIM card with the same number, he could remotely erase all information contained in his phone.
Discover the best restaurants in Mauritius.

Go

Find out where to stay in Mauritius.

Go
c