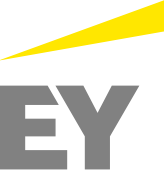 Job title: IT Support Assistant – CBS – Mauritius

Company: EY

Job description: What if we didn't focus on who you are now, but who you could become?
Here at EY, you'll have the chance to build a truly exceptional experience. We'll empower you with the latest technology, surround you with high-performing teams, and provide the global scale and diverse and inclusive culture you need to discover your full potential. Through our coaching and training programs, you'll develop the skillsets you need to stay relevant today and, in the future, – all while building a network of colleagues, mentors, and leaders who will be on the journey with you at EY and beyond.
The exceptional EY experience. It's yours to build.
The opportunity: your next adventure awaits
Join our CBS team and you will experience professional development through diverse experiences, world-class learning and individually tailored coaching. That's how we develop outstanding leaders who team to deliver on our promises to all of our stakeholders, and in so doing, play a critical role in building a better working world for our people, for our clients and for our communities.
The OSS Technology Specialist which will be based in Ebene and will perform multiple technology support activities in providing end user support to Firm personnel. This professional demonstrates ability to prioritize tasks, working with multiple software and hardware technologies, in a fast-paced environment.
Key Responsibilities
Assist with the deployment of hardware and software to end users (including the installation, configuration and testing of more complex firm hardware)
Assist with provisioning and de-provisioning processing, including setting up of hardware/software for new hire, and receiving hardware from separating employees
Assists with (or coordinates) the repair of end user hardware and the reinstallation of software as necessary to resolve end user incidents
Resolves incidents associated with firm-standard end user software and hardware, including mobile/hand-held technologies identify sources and trends of technical problems to prevent future occurrences
Under minimal supervision, provides after-hours service for escalated issues from the Service Desk or supervisor
Assists with off-site support for firm sponsored functions/meetings
Performs asset management responsibilities as assigned by supervisor
Assists with IT tasks related to office moves, build outs and relocations
Operates as "remote hands" for other IT functions such as Telecommunications and Hosting
Maintains a thorough understanding of IT Services' organization and service offerings in order to identify how best to address end user technology needs and incidents
Understands the Firms business and organization sufficiently to anticipate and resolve end user technology issues that affect productivity of firm personnel
Job requirements:
Experience/Skill requirements
HSC with a minimum of 2 years experience in IT.
Excellent communication, interpersonal, organizational, and time management skills
Excellent customer service attitude
Ability to work effectively with all levels of end users and IT personnel
Analytical/Decision making responsibilities
Strong analytical skills are required to address end-user incidents escalated from the service desk or offered by end user on walk-up issues.
Decision making responsibilities are limited to addressing a single end-user issue; need to be able to prioritize incidents being worked on and communicate those priorities to end users as necessary
This role receives direct oversight from a supervisor
Suggested technical certification
Any Microsoft certification
What we look for:

You are fast and organized. You value speed and prefer to get stuff done rather than talk about it. You get a lot done with very little, and are fluent with using tech, tools, and apps to enhance your productivity.
You find your own answers. You do not need clear instructions, and thrive in situations where you have no experience in, but use your smarts to figure it out on your own. You are resourceful and know how to find the right people and information, and know how to find creative and entrepreneurial ways to succeed.
You are curious and purpose driven. We're looking for people who see opportunities instead of challenges, who ask better questions to seek better answers that build a better working world
You learn rapidly, eagerly, and constantly. You read widely and want to understand the drivers of economies, business, technology, and people. You enjoy sharing, applying, and contributing what you learn. You enjoy being challenged. You champion your own development, and are hungry for feedback on how you can grow.​
You have an agile, growth-oriented mindset. What you know matters. But the right mindset is just as important in determining success. We're looking for people who are innovative, can work in an agile way and keep pace with a rapidly changing world.
You enjoy building relationships. You understand how to connect and build productive and trusting relationships with people from diverse backgrounds and cultures. You demand the best from yourself and others around you, and support others to produce their best and go beyond their limits.
You are Impactful. You bring positive energy into the room, grounded in trust, caring, and gratitude. You are smart and focused about priorities and are able to accomplish amazing amounts of important work. You are purpose-driven and have created successful results in your own personal life, at school, at work, and in your community.
You are inclusive. We're looking for people who seek out and embrace diverse perspectives, who value differences, and team inclusively to build safety and trust.
What's in it for you
Accelerate your technical capabilities and transformative leadership skills with future-focused courses and development programs.
Broaden your horizons by working on highly integrated teams across the globe and collaborate with people of diverse backgrounds – both professionally and culturally.
Bring out the best in yourself with continuous investment in your personal well-being and career development.
Develop your own personal purpose and help us create a positive ripple effect on our teams, our business, clients and society – building a better working world, together.
What we offer:
We offer a competitive remuneration and benefits package where you'll be rewarded for your individual and team performance. On top of that, you get opportunities for:

Meaningful impact: We want you to bring your unique voice and purpose to our team, and use EY as a platform for the issues you care about. With EY's mission of building a better working world, you have the opportunity to make an impact on society, culture and community through your work.
Growth and learning: You will be immersed in a rich learning environment from the knowledge you acquire in your work, EY's educational resources, travel opportunities, and mentorship from your peers.
Career Prospects: We will provide the support you need to be successful, so you can own your own engagements and be responsible for Client success. We do not set limits on growth, meaning that your promotion comes as early as you deserve it.
Global exposure: You will not only get to work with global clients, but also get the opportunity to work in highly integrated teams across the globe, and collaborate with people of diverse backgrounds everyday.
Great people and culture: Join an empowering and entrepreneurial working environment in which you'll be rapidly building and growing a strategy business that makes a real impact on the market. You'll be embraced for who you are
If you can confidently demonstrate that you meet the criteria above, please contact us as soon as possible.
EY will recommend applicants to read our privacy statement prior to completing the pre application form above:
Join us in building a better working world. Apply now
Only shortlisted candidates will be contacted

Expected salary:

Location: Ebene, Mauritius

Date posted: Wed, 06 Sep 2023 22:07:31 GMT

Apply!