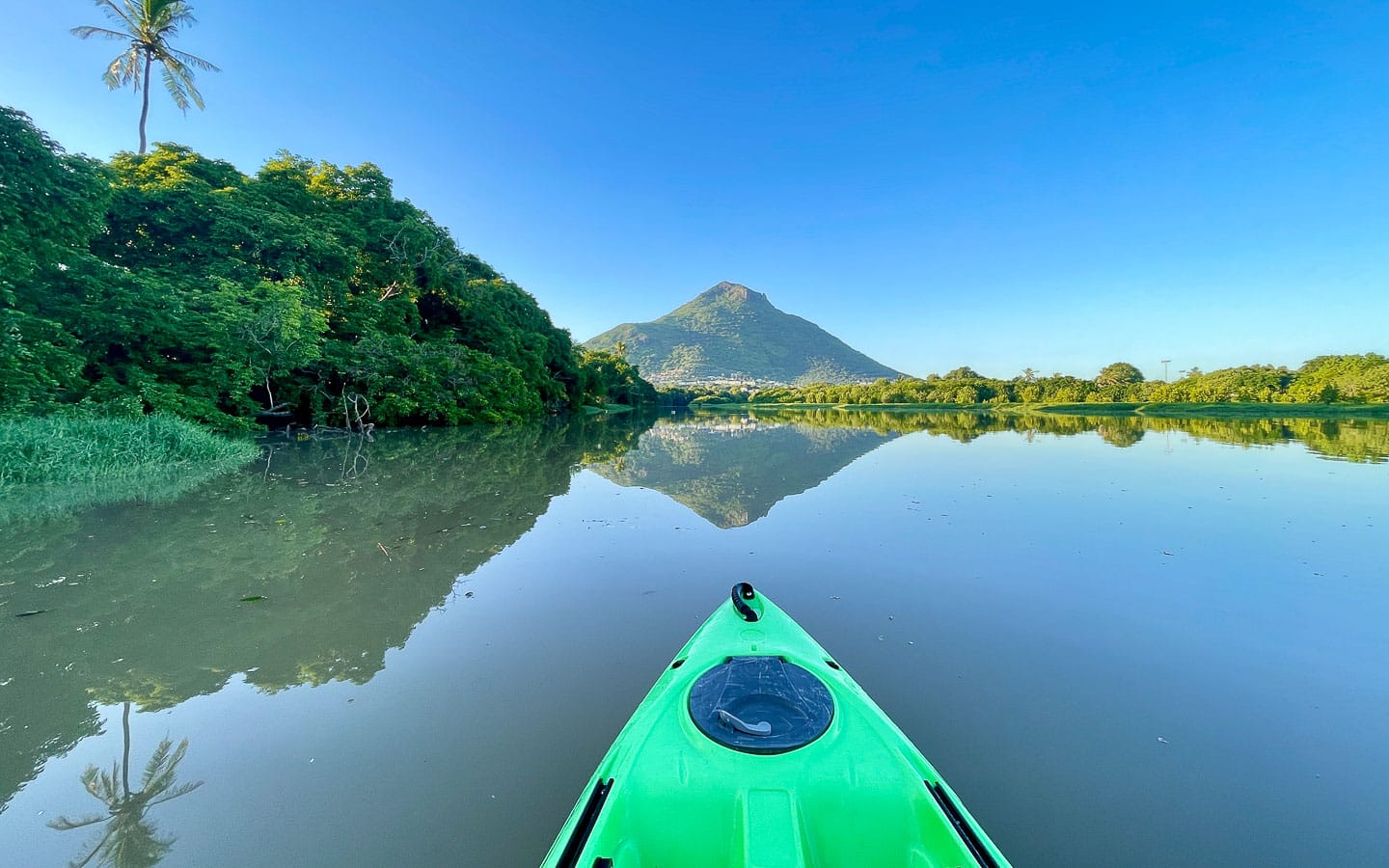 Experience the tranquil beauty of breezy lagoons as you leisurely drift along. Explore hidden caves and secluded coves, anchoring in peaceful inlets to uncover the wonders beneath the waves through an exciting snorkelling expedition. By paddling and kayaking, you will effortlessly blend with the island's rhythm and discover sights unreachable by boat.

Journey through mangrove-lined bays and serene rivers, keeping an eye out for playful monkeys and graceful fruit bats residing in the tree-fringed banks. Take a refreshing dip in enchanting waterfalls along the way. Marvel at the majestic waterfalls of the Grand River South East, the longest river in Mauritius, as you glide along in your kayak. Alternatively, paddleboard towards the stunning sunset, with the iconic Le Morne mountain as your backdrop.

Whether you choose to embark on a kayaking adventure alone or accompanied by a knowledgeable guide, it is an exceptional way to immerse yourself in the wonders of the island.