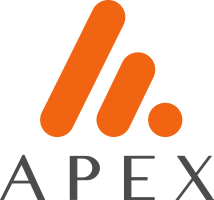 Job title: KYC Analyst

Company: Apex Group

Job description: Description
Client KYC Analyst
Role Location: Mauritius
Employment Type: Permanent
As a KYC Analyst, you will be responsible for:
Sending the initial KYC requirements list to clients
Collating KYC documentation from clients
Reviewing documentation received, ensuring it is appropriate for the risk rating level applicable to the clients
Liaising with clients for any additional documentation or clarification required
Carrying out screening (name list screening and Negative News Searches)
To apply for this KYC Analyst role, you will need a degree and experience in a similar position. You will also require:
Knowledge of Due Diligence, Compliance and Financial Structures in Offshore Locations (UK, Jersey, Guernsey, Luxembourg)
Excellent soft and interpersonal skill sets
Excellent time management and planning skills
What we offer in return:
As a truly global business, we tailor benefits to each location to safeguard our people and respect local cultures and ways of working
Our people are our greatest asset, and we invest in talent development
Join our global network, and you will benefit from education support, sponsorship and in-house training programs.
To apply for this inclusive and collaborative full-time KYC Analyst job in Ebene, please contact Apex Group today. We'd love to help you get your next role and enable you to fulfil your professional ambitions.
Apex Group Ltd , established in Bermuda in 2003, is a global financial services provider. With over 80 offices worldwide and 12,000 employees in 38 countries, Apex delivers an expansive range of services to asset managers, financial institutions, private clients, and family offices. Apex's purpose is to be more than just a financial services provider. The Group is committed to driving positive change to address three core areas: the environment and climate change, women's empowerment and economic independence, and education and social mobility. Life at Apex isn't just about the work you do. It's about embracing the culture and loving what you do. Every employee plays a part in making Apex who we are today, and the more we grow, the more important that becomes. The international nature of our business and global network of offices means that there are opportunities to broaden your life experiences and take short-term or permanent relocation options.
Share:

Expected salary:

Location: Ebene, Mauritius

Date posted: Sat, 05 Aug 2023 22:51:35 GMT

Apply!