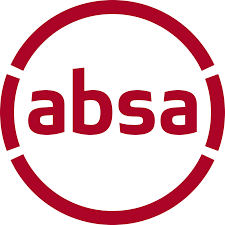 Job title: KYC Onboarding Analyst

Company: Absa

Job description: Bring your possibility to life! Define your career with us
With over 100 years of rich history and strongly positioned as a local bank with regional and international expertise, a career with our family offers the opportunity to be part of this exciting growth journey, to reset our future and shape our destiny as a proudly African group.
: Wherever you are in your career, we are here for you. Design your future. Discover leading-edge guidance, tools and support to unlock your potential. You are Absa. You are possibility.
Job Summary To become the Go To person for Customer On Boarding Activities
Execute the bank's strategy in respect of Customer On Boarding
Prepares the KYC pack and ensures compliance with the Bank's minimum requirements for customer on boarding
To be the contact person for the customer in respect of KYC and customer on boarding requirements
Job Description
Account Opening & KYC Compliance
Supports the business in the end to end processing of account opening.
Becomes the named contact point for the customer for all queries and services relating to on boarding and account opening.
Accompanies the Relationship Manager to the customer to understand business requirements and assist in the development of a tailored solution.
Develops and maintain relationships during the on boarding period with key contacts within the clients business e.g. Company Secretary, MD, FD etc
Receives the account application forms, documents and information required to build the customer KYC file.
Identifies all potential issues and escalate appropriately to avoid delays in the process.
Reviews the files and ensure completeness of Customer Due Diligence and compliance with all KYC/Compliance policies/standards and procedures prior to sending to the KYC On Boarding Manager for review and sign off.
Reviews any adverse information and escalate adverse media to the Relationship Manager for appropriate review, discounting and sign off.
Reviews all requests for on boarding new customers, opening additional accounts for existing customers, changing bank mandate and related parties.
Proactively spot KYC issues in respect of any request/transaction.
Ensure that client expectations are set against the defined Service Level Agreements (SLAs) and that these SLAs are managed and met at all times.
Complies with all policies and procedures required by the bank.
Risk Management
Maintains records of all Reputational Risk Forms / PEP Forms / High Risk approvals obtained.
Diarize any regular monitoring, as required and initiates the review where necessary.
Supports the Relationship team in the on-going monitoring of the accounts, by providing guidance in respect of business and transaction structures.
Escalate any irregular / non-compliant files to senior management, including Compliance.
Supports the relevant stakeholders to comply with any regulatory or internal reviews.
Supports the team to satisfactorily close all findings related to assurance work by SLOD or TLOD, as well as external reviews.
Preferred Education:
Degree with minimum 2 years or equivalent of 5 years of bank related experience.
Preferred Experience:
Prior experience of handling customer KYC, including complex customer types and structures.
Broad understanding of technology used in customer on boarding, and on-going monitoring and review.
Knowledge & Skills:
Service driven and Customer relationship management skills.
Understanding of Absa governance process.
Understanding of Absa policies.
Technical Competencies:
Good knowledge of KYC and CDD regulations and principles, both from a Bank of Mauritius perspective as well as from a Group perspective.
Behavioural Competencies:
Able to understand customers' business and the fundamentals of a business structure.
Able to work under pressure, prioritize tasks and meet deadlines in time-critical environments.
Good team player and able to work closely with team members as one team to deliver excellent performance.
Good communication skills and the ability to explain complex models/ concepts in simple terms
Adapting and responding to change
Education
Further Education and Training Certificate (FETC): Business, Commerce and Management Studies (Required)

Expected salary:

Location: Mauritius

Date posted: Sat, 18 Nov 2023 03:53:39 GMT

Apply!