Le Rock débarque à Maurice
La musique traditionnelle à Maurice, composée de séga et des sonorités folkloriques, est née du brassage de cultures. Au fil des dernières années, le répertoire musical local a fait place à des nouveaux genres et des amalgamations des genres existants. Ainsi, des artistes talentueux se sont engagés à donner naissance à une scène de musique rock locale d'envergure.
Les groupes de rock ne courent pas les rues de notre petite île, certes, mais depuis quelques années déjà, le rock gagne du terrain à travers des groupes et des festivals de musique qui promeuvent le rock auprès du public mauricien, de plus en plus assoiffé de musiques nouvelles.
Skeptikal
Le groupe Skeptikal, formé en 2002, était à la base une bande d'amis qui s'amusaient avec à chanter avec leurs instruments de musique. N'étant pas prêt pour des compositions originales à l'époque, les musiciens reprenaient avec joie leurs chansons préférées.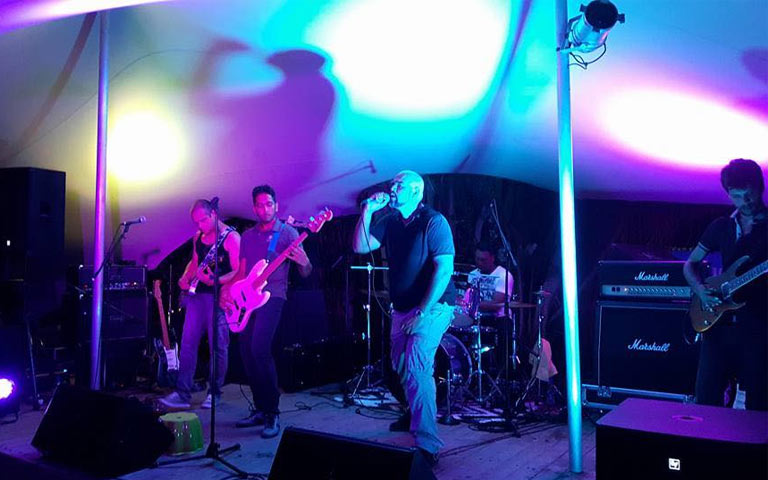 Ensuite, ils ont découvert un premier percussionniste et un premier bassiste qui viendront former le tout premier lineup. Ils ont alors commencé à jouer dans des soirées et ont rejoint la scène rock émergente à Maurice plus tard. Ils ont commencé à travailler sur leur propre matériel en 2007, entre-temps, le lineup avait beaucoup changé, Joel et JP étant les derniers membres du groupe restant (ils font toujours partie du groupe).
Ils ont continué à reprendre des chansons classiques tout en découvrant les joies de l'écriture et de la composition. Cela leur aura pris beaucoup de temps pour à un lineup stable -plus de membres du groupe sont partis et d'autres se sont joints à la partie.
En 2013, ils ont enfin sorti leur premier single «The Fall» sur Bandcamp. La musique de Skeptikal est assez fluide en termes de genre, provenant de diverses influences. Ils essayent d'explorer de nombreux styles et ambiances afin d'avoir un style innovant et créatif. Cependant, la base reste la même ; l'accent est mis sur des mélodies originales, tout en maintenant l'équilibre entre l'ingéniosité et la qualité. En 2016, ils ont sorti «Proof of Existence», leur premier EP, contenant 4 chansons, à savoir «Poptarts», «Barrier», «10,000 Letters» et «Wasted».
The Bunker Rats
The Bunker Rats prend forme vers 2008-2009. À l'époque, quelques amis se réunissent souvent à Quatre-Bornes pour partager leur amour pour la musique. Ils font des reprises de U2 ou Metallica, mais leurs compositions viendront petit à petit. Leur première prestation se fera au Seama Beach Hotel, suivie d'autres, notamment au Conservatoire François Mitterrand, à l'hôtel Shandrani, au Z Club de Grand-Baie.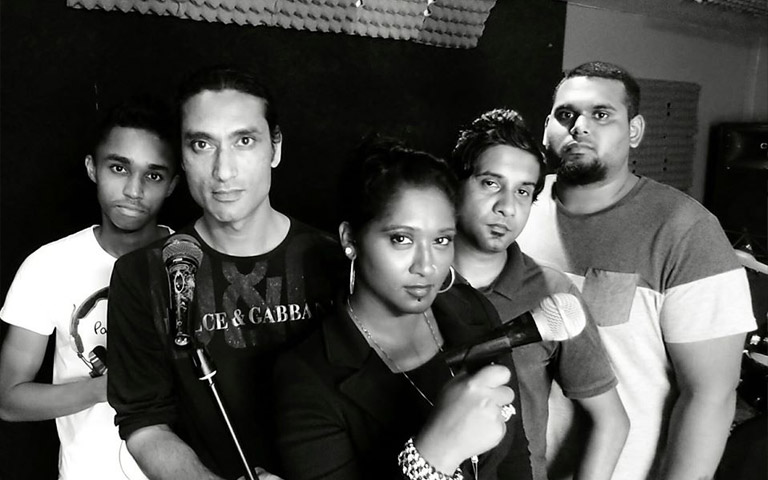 Ce combo de rock alternatif est composé de Jenna Sky (chant), Pat (basse), Yoven (guitare), Steeven (batterie), John (clavier) et Mike Fekno (voix, guitare). La patience est de mise; de longs travaux ont permis au groupe d'achever leur premier album. Les prochains seront aussi sans doute le fruit des durs labeurs et donc, ne sortiront pas de sitôt. Toutefois, le groupe promet aux fans leurs présences lors des concerts et festivals rock.
UNMIND
UnMind est un groupe mauricien de post grunge formé en 2006 avec une profonde aspiration à faire apparaître le Grunge Revival sur la scène locale. Réunis en 2017, UnMind s'est établi sur la scène locale pour offrir une expérience rock énergique et exaltante, soutenue par de lourds riffs de guitare, un son mélodique et du rock redéfini aux côtés d'un alignement unique des deux bassistes sur scène, le tout mélangé à une touche tropicale. Leur musique et leurs compositions révèlent une forte inspiration de groupes tels que Nirvana, Foo Fighters, Silverchair, Seether, Audioslave et Puddle Of Mudd.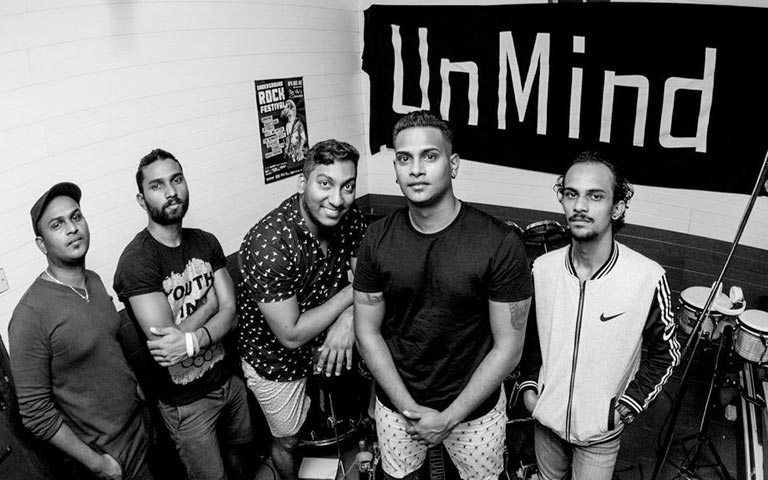 Si le post-grunge et le metal imprègnent les compositions, le groupe a su s'approprier toute une palette de sonorités eighties pour élaborer un son unique, moderne et nuancé. L'atmosphère est pesante, la tension palpable et l'obscurité toujours aussi prégnante. Il va falloir encaisser ce qui pourrait bien être l'un des grands albums de rock français de l'année.
Alors que le public les suit toujours, le groupe continue de marquer de nouveaux spectateurs à chaque concert. Le groupe a acquis une reconnaissance locale pour son style Grunge bien défini. UnMind alimente maintenant une volonté forte de passer au niveau supérieur et de se produire sur la scène internationale.
Avis aux fans de rock! Ne ratez pas leur concert rendant hommage à l'incroyable Nirvana: https://otayo.com/tribute-to-nirvana/
XENOLITH
Parmi les plus anciens, Xenolith est monté sur la scène rock locale à l'aurore des années 93. Sa musique est comme son appellation, un vrai xénolithe, du grec ancien signifiant « roche étrangère » avec du rock concocté de compositions et de reprises surprenantes. Xenolith comprend le chanteur principal Thierry Ramadu, Ashvin Seeewoochurn à la basse, Cecile Mc Lean à la batterie, Anavee Veeran, Gerrad Rajaram et Viswen Moonisawmy à la guitare. L'extase devant la basse et les guitares saturées, les voix hurlantes interpellant le rebelle en soi et les frappes lourdes de la batterie faisant frémir même les plus costauds. C'est ça, le métal