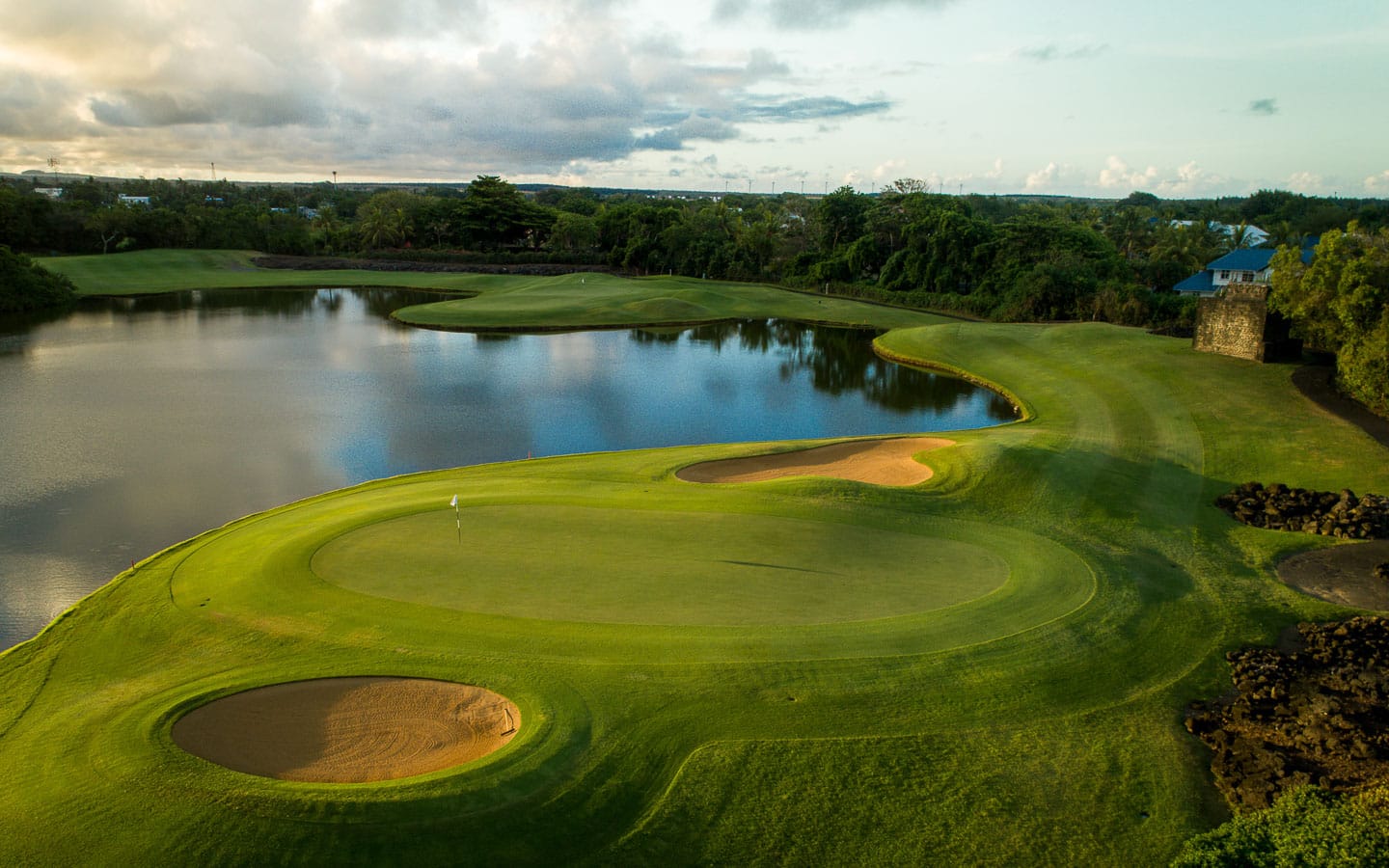 The Links Golf Course, located at Constance Belle Mare Plage, is the more accessible sibling to the Legend course. Built with USPGA specifications, this 18-hole course offers an undulating layout, a practice fairway, and a golf academy. It was designed by Rodney Wright and Peter Allis and opened in 2002.

Compared to the Legend course, the Links Golf Course is considerably shorter. Water comes into play on six of the holes, adding to the challenge. The course also features interesting trees and rocks, providing an additional obstacle. However, despite its toughness, this course offers fair gameplay and includes some exciting risk/reward holes.

One of the highlights of the Links Golf Course is its sensational panoramic views, especially during sunset. The second hole presents a double dogleg par-2, giving players the opportunity to reach the green in just two shots. Additionally, guests staying at Constance Belle Mare Plage can take advantage of a complimentary shuttle service between the hotel and the course.