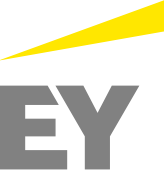 Job title: Manager – Red Team – Cybersecurity (Technology Consulting) – EY Mauritius

Company: EY

Job description: What if we didn't focus on who you are now, but who you could become?
Here at EY, you'll have the chance to build a truly exceptional experience. We'll empower you with the latest technology, surround you with high-performing teams, and provide the global scale and diverse and inclusive culture you need to discover your full potential. Through our coaching and training programs, you'll develop the skillsets you need to stay relevant today and, in the future, – all while building a network of colleagues, mentors, and leaders who will be on the journey with you at EY and beyond.
The exceptional EY experience. It's yours to build.
The opportunity: your next adventure awaits
Join our Technology Consulting team (TC), and you will help, deliver long term value to our clients, our society and our teams by applying the power of technology, data, and ecosystems to unlock human potential and transform businesses.
You will experience professional development through diverse experiences, world-class learning and individually tailored coaching. That's how we develop outstanding leaders who team to deliver on our promises to all of our stakeholders, and in so doing, play a critical role in building a better working world for our people, for our clients and for our communities.
EY Mauritius is seeking an experienced and motivated Red Team Manager to lead our talented group of cybersecurity professionals. In this role, you will be responsible for overseeing the planning, execution, and reporting of VAPT and red team exercises aimed at identifying vulnerabilities, improving security posture, and strengthening the overall cyber resilience of our clients' organizations.
Key Responsibilities
Build, manage, and mentor a team of red team professionals, ensuring their continuous growth and expertise in the field of cybersecurity.
Design, plan, and coordinate realistic red team exercises to assess the effectiveness of clients' security controls, policies, and procedures across various platforms, including networks, systems, mobile applications, and cloud environments.
Perform comprehensive penetration testing, vulnerability assessments, and threat analysis to identify weaknesses and potential threats.
Specialize in mobile and cloud vulnerability assessment and penetration testing (VAPT), providing actionable insights to improve security in these critical areas.
Analyse the results of red team exercises, prepare detailed reports, and present findings to stakeholders and clients.
Provide recommendations for improvements and remediation plans based on findings, ensuring timely implementation and follow-up.
Collaborate with the blue team to enhance incident response and threat detection capabilities.
Stay current with emerging cybersecurity trends, threat intelligence, and industry best practices.
Foster a culture of collaboration and continuous learning within the team and contribute to the development of cybersecurity policies and procedures.
Other cognitive tasks.
What we look for
Bachelor or Master's degree in Computer Science, Cybersecurity, Information Systems, Information Technology, Engineering.
A minimum of 8 years of experience in cybersecurity, with at least 5 years in a red team or penetration testing role.
Prior experience managing and leading a team of cybersecurity professionals.
Proficient in using a variety of penetration testing tools and frameworks such as Metasploit, Burp Suite, Wireshark, Nessus, Nmap, Kali Linux, Cobalt strike, Core impact and other similar tools.
Experience with mobile vulnerability assessment and penetration testing (VAPT) tools like Drozer, Frida, Appium, or similar.
Experience with scripting and programming languages (e.g., Python, Powershell, Perl, PHP, Bash) for developing or modifying exploits.
Deep understanding and experience with various Active Directory attack techniques.
Familiarity with operating systems internals and hardening (Windows, Linux, MacOS) and virtualization technologies.
Strong understanding of network protocols, operating systems, API, and web application security.
Experience to lead a technical team to conduct remote and on-site penetration testing within defined rules of engagement.
Relevant industry certifications such as CEH, OSCP, OSWP, CRTP, etc.
Excellent communication, report writing, presentation, and interpersonal skills, with the ability to convey complex technical concepts to non-technical audiences.
Ability to manage multiple projects simultaneously and work in a fast-paced, dynamic environment.
You have an agile, growth-oriented mindset. What you know matters. But the right mindset is just as important in determining success. We're looking for people who are innovative, can work in an agile way and keep pace with a rapidly changing world.
You are curious and purpose driven. We're looking for people who see opportunities instead of challenges, who ask better questions to seek better answers that build a better working world.
You are inclusive. We're looking for people who seek out and embrace diverse perspectives, who value differences, and team inclusively to build safety and trust
What's in it for you
Accelerate your technical capabilities and transformative leadership skills with future-focused courses and development programs.
Broaden your horizons by working on highly integrated teams across the globe and collaborate with people of diverse backgrounds – both professionally and culturally.
Bring out the best in yourself with continuous investment in your personal well-being and career development.
Develop your own personal purpose and help us create a positive ripple effect on our teams, our business, clients and society – building a better working world, together.
What you can expect
Submit your CV, ID and fully up-to-date academic transcripts when applying
Only shortlisted candidates can expect to be invited for an in person or video interview with one of our dynamic Recruiters
Apply today
Join us in building a better working world.

Expected salary:

Location: Ebene, Mauritius

Date posted: Wed, 12 Jul 2023 22:13:09 GMT

Apply!