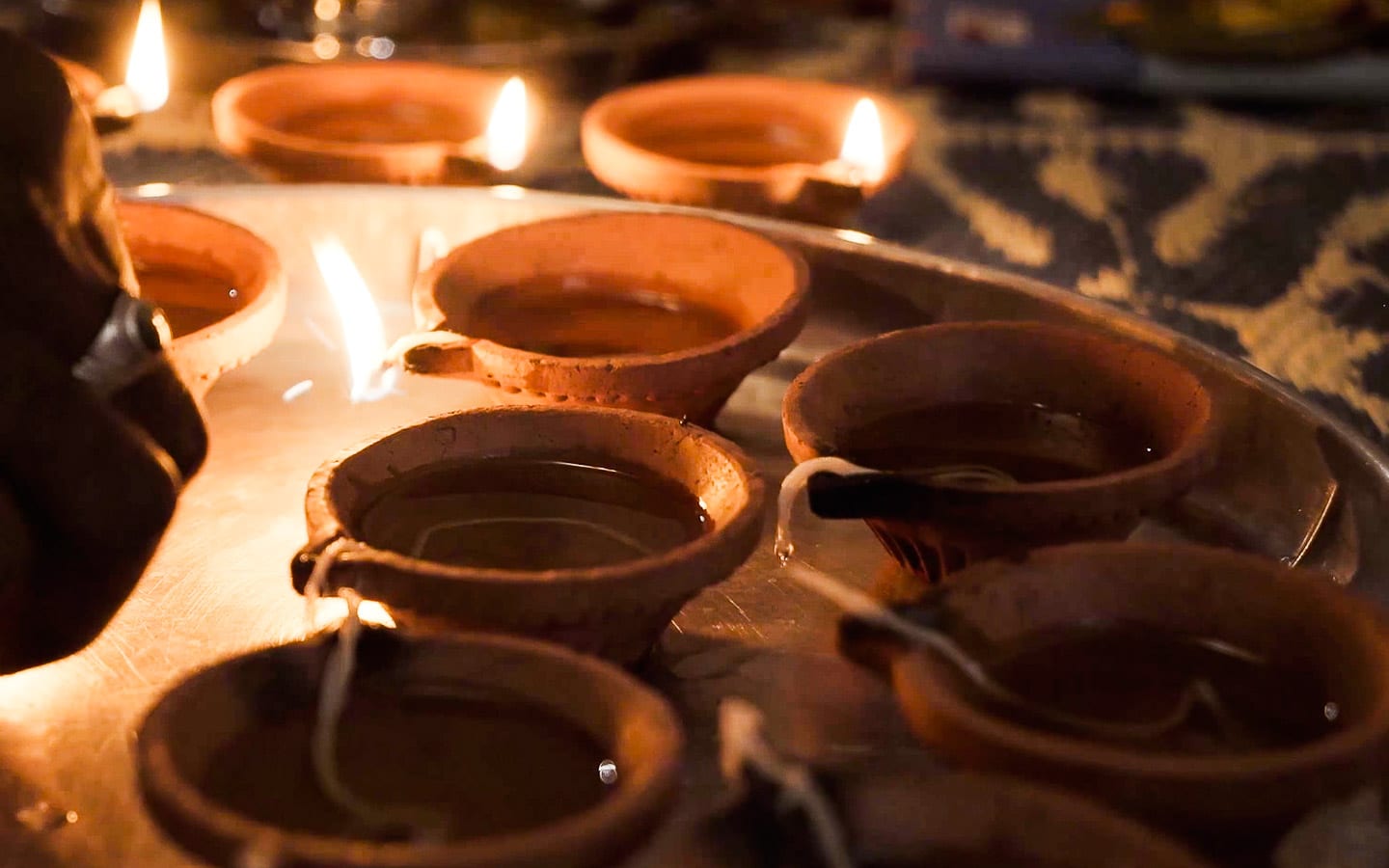 It's no secret that Mauritius is full of different cultures, which means all the more occasions to celebrate! We have official public holidays for different religions including Hinduism, Islam and Christianity. We're proud to come together and honour the different important days for our diverse people. Here are some of the most popular public holidays, celebrations and festivals in Mauritius.
New Year's Eve and New Year's Day
When is it? New Year's Day (1 January) and 2 January are public holidays in Mauritius, so many businesses will be closed for a few days after New Year's Eve (31 December).
Like in many countries around the world, New Year's Eve in Mauritius is celebrated with a bang! Expect firecrackers, music and beach parties. Many hotels and resorts go all out for New Year's with an extravagant dinner and their own firework displays.
Commemoration of the Abolition of Slavery
When is it? The Commemoration of the Abolition of Slavery is a public holiday observed on 1 February.
The Commemoration of the Abolition of Slavery is not a festival or celebration, but it's an important day to reflect on and honour the enslaved Mauritians who fought for their freedom. Take a historical or cultural tour in Mauritius and hear about the communities of people who had escaped from slavery, known as maroons. You can find the Slave Route Monument at the foot of Le Morne, which is the symbol of the suffering and fight for freedom that enslaved people went through. Many who escaped slavery found refuge at Le Morne.
Chinese New Year
When is it? Chinese New Year is a public holiday usually celebrated in January or February, depending on the lunar calendar.
Lion dancing, firecrackers and lucky red envelopes: Chinese New Year (Lunar New Year) is celebrated across the island every year. You can usually find the biggest celebration in Port Louis' Chinatown, where you'll find many Chinese shops and incredible architecture.
Maha Shivaratri
When is it? Maha Shivaratri is a public holiday celebrated on the thirteenth night and fourteenth day of the eleventh Hindu month, which is usually between February and March.
Maha Shivaratri is a Hindu festival dedicated to Lord Shiva. In Mauritius, people traditionally celebrate Maha Shivaratri by travelling from all around the island by foot to a sacred lake known as Grand Bassin, or Ganga Talao. Once there, pilgrims can make offerings to the Hindu shrines there, which includes a 33-metre-high statue of Lord Shiva.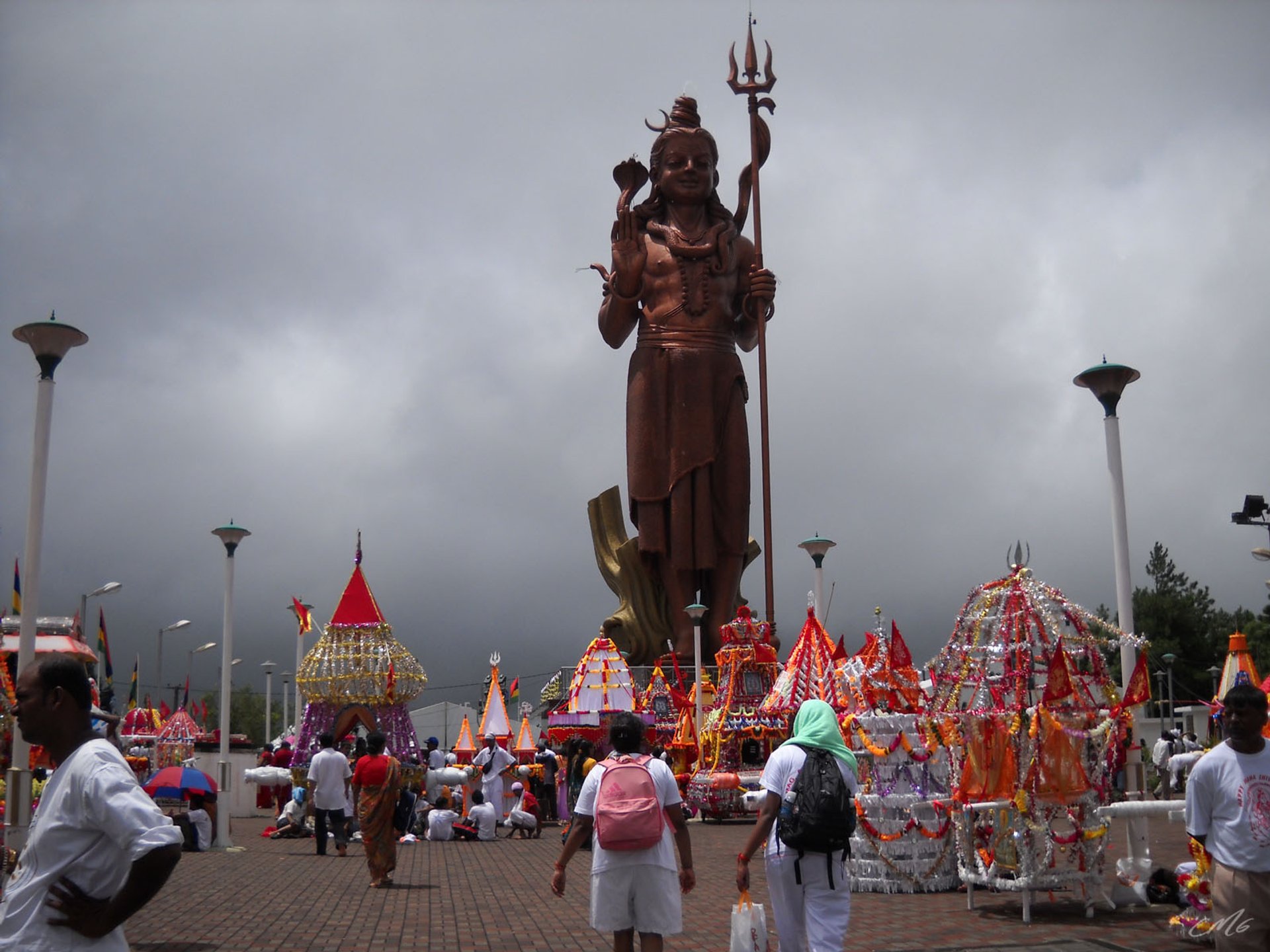 Thaipoosam Cavadee
When is it? Thaipoosam Cavadee is a public holiday celebrated on the full moon in the 10th month of the Tamil calendar, between January and February.
Thaipoosam (or Thaipusam) Cavadee is a Tamil festival celebrated in honour of the god Muruga, a son of Shiva. People carry the Cavadee, an arc covered with flowers, and sacred milk to the temple. They also show their devotion by being vegetarian for 10 days, piercing their skin and walking on fire.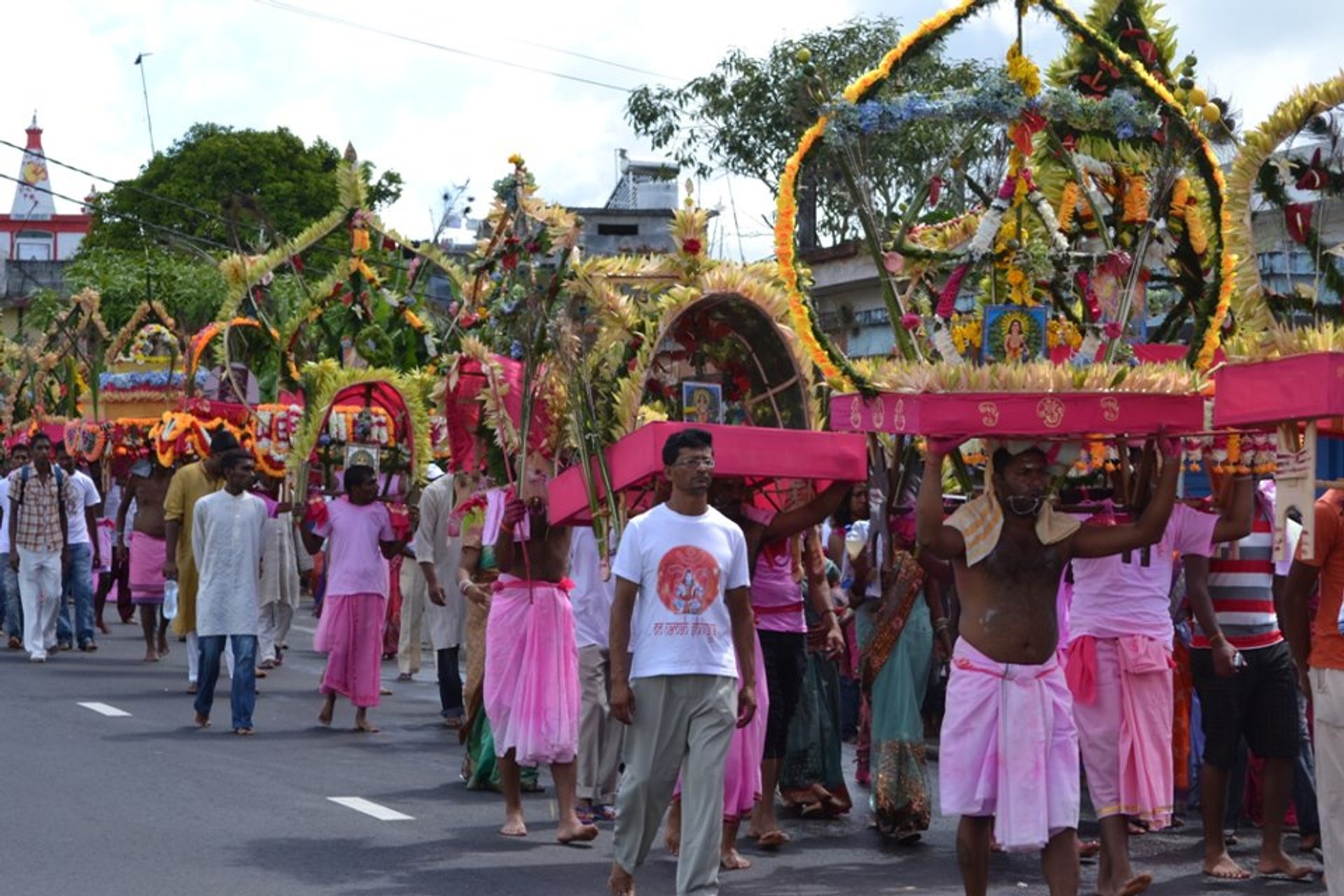 Independence and Republic Day
When is it? Mauritius Independence and Republic Day is celebrated on 12 March!
Our beautiful island nation gained its independence in 1968 and has celebrated the day as a public holiday every year since. The day is a public holiday, a day to celebrate everything that we love about our home. If you're in Mauritius in the days leading up to Independence and Republic Day, you'll be sure to spot our colourful flag displayed all over the island. We feel great pride in our independence and we're not afraid to shout about it!
Holi, the 'Festival of Colours'
When is it? Holi is celebrated around the full moon in March, which marks the end of winter and the beginning of spring. It's not a public holiday in Mauritius but that doesn't stop everyone joining in the colourful celebrations!
Colourful paint flying through the air, singing, dancing and sweet pastries stuffed with dried fruit and nuts. Holi, known as the festival of colours, paints the streets with all the colours of the rainbow!
Eid al-Fitr
When is it? Eid al-Fitr is a public holiday celebrated at the end of Ramadan. As it's based on the Islamic calendar, the date varies each year.
Family, friends and neighbours greet each other with "Eid Mubarak!" on Eid al-Fitr. It's the Islamic holiday that comes after Ramadan, the month of prayers and fasting. After breaking the fast together, people traditionally visit the mosque to pray, wear new clothes and donate to the needy.
Ugadi (Gudi Padwa)
When is it? Ugali (Gudi Padwa) is a public holiday celebrated at new year according to the lunisolar calendar. The date usually falls in March or April.
Ugadi or Gudi Padwa is a celebration of new beginnings, a time for traditions like cleaning the house before the day and visiting temples on the day itself. If you're in Mauritius for Ugadi or Gudi Padwa, you might get to taste traditional festival flavours including neem flavours, mango and tamarind.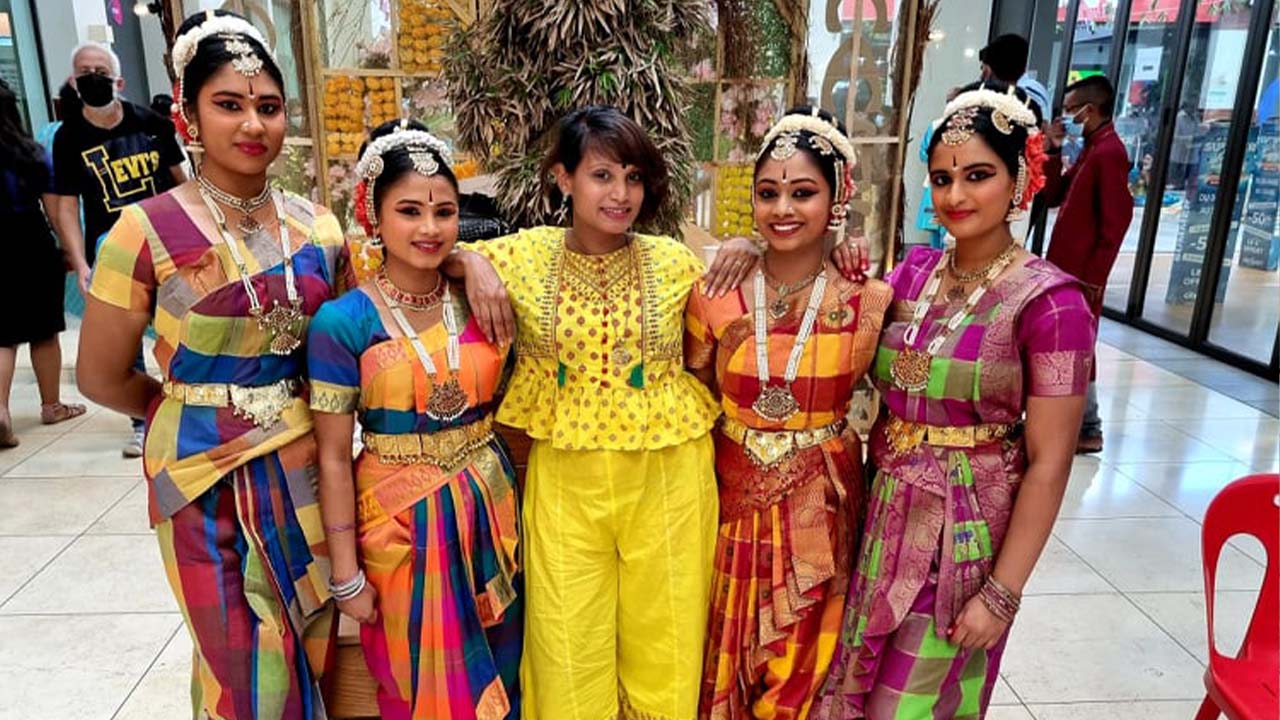 Diwali
When is it? Diwali is a public holiday celebrated in October or November, depending on the Hindu calendar which depends on the moon.
Since Hinduism is the biggest religion in Mauritius, it's not surprising that the 'festival of lights' is a big celebration on the island. Islanders traditionally spend Diwali decorating their homes with lights, preparing traditional sweets and drawing colourful rangolis (intricate patterns often made on the floor).
Ganesh Chaturthi
When is it? Ganesh Chaturthi is a public holiday that usually falls in August or September.
Held in honour of Lord Ganesh, the Hindu god recognised for his elephant head, Ganesh Chaturthi is one of Mauritius' most celebrated days. Look out at riverbanks and beaches for the procession of people carrying clay statues of Lord Ganesh to immerse him in the water.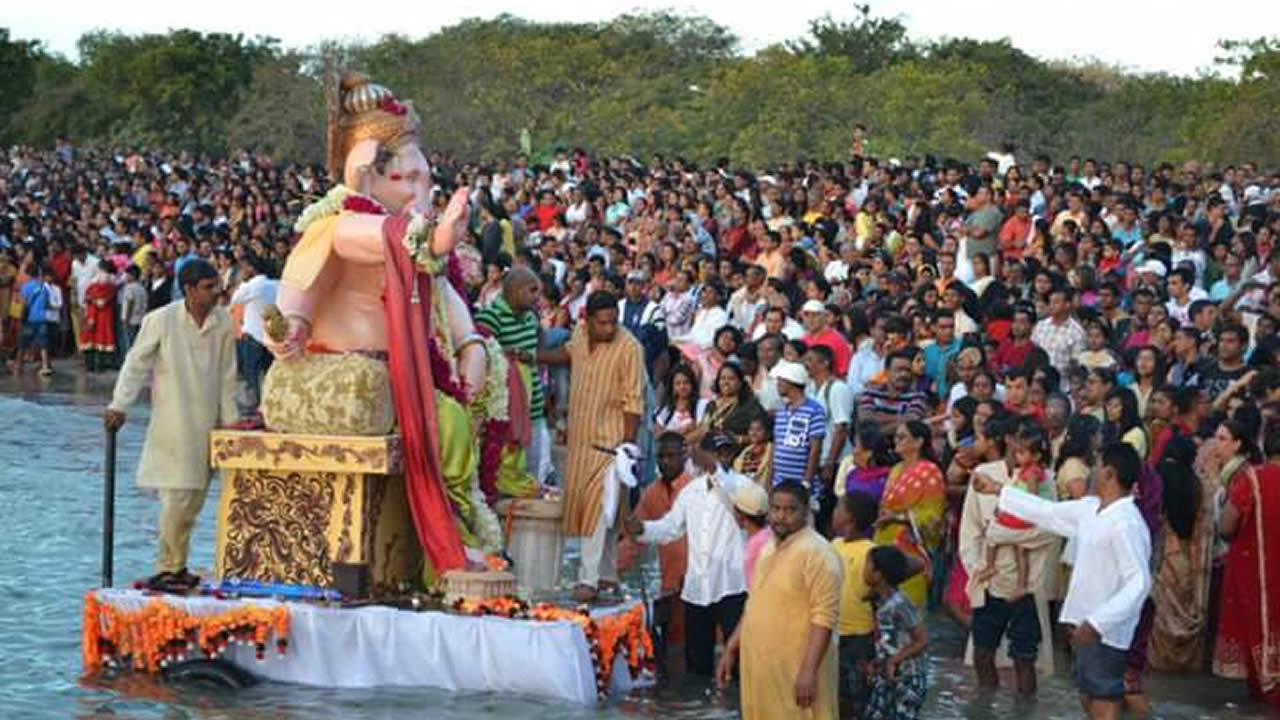 Christmas
When is it? Christmas Day — 25 December — is a public holiday in Mauritius.
Christmas in Mauritius is full of traditions, just with a tropical twist! It's when the island's bright red flamboyant trees are in bloom and families and friends gather to swap gifts under a traditional Christmas tree. If you're in Mauritius on Christmas Eve, you can admire the fireworks that are set off most nights from Christmas Eve up to New Year's Eve!