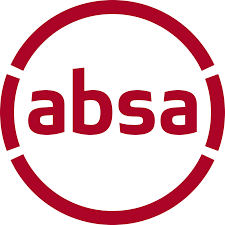 Job title: Merchant Back Office Support

Company: Absa

Job description: Bring your possibility to life! Define your career with us
With over 100 years of rich history and strongly positioned as a local bank with regional and international expertise, a career with our family offers the opportunity to be part of this exciting growth journey, to reset our future and shape our destiny as a proudly African group.
: Wherever you are in your career, we are here for you. Design your future. Discover leading-edge guidance, tools and support to unlock your potential. You are Absa. You are possibility.
Job Summary  Prepare reconciliation of accounts for top merchants on a weekly/ monthly basis

 Responsible for handling merchant queries over the phone and providing excellent service to them

 Process unbanked transactions whenever required

 Provide full support to card acquiring team – Merchant Services & Usage

 Monitoring of Merchant Turnover

 Responsible for retrieving acquiring chargebacks/disputes for different schemes

 Merchant Onboarding on different systems/Data amendments on system

 Raising relevant entries on a daily/weekly/monthly basis

 Support on all card (issuing/acquiring) related project

 Any operational tasks assigned

 Any other tasks assigned by the Line Manager
Job Description
Accountability
CUSTOMER CONTACT
The role holder is responsible for responding to customer
Ensuring customer expectations are met, actively looking at the queries and following through to resolution. Queries to be reduced through root cause analysis
Maintain ongoing relationships with customers and their staff to develop and protect business income
Replace merchant advisor / merchant help desk clerk when on leave
Reply to queries from branch or merchant within 24 hours
Accountability
TECHNICAL KNOWLEDGE
Setting up of POS machines for new merchants, additional outlets and replacement of faulty terminals
Technical problem resolution for customers in relation to POS terminals
Prepare amendment form as and when required
Analysis of decline transactions
Accountability
OPERATIONAL DUTIES
Assist team members in operational tasks Processing of unbanked transactions and instructions received from merchants
Conduct daily transaction reconciliation
Monitoring of merchant transactions on terminals
Mandatory Risk and Control objective
Ensure that all activities and duties are carried out in full compliance with regulatory requirements, Enterprise Wide Risk Management Framework and internal ABSA (Mauritius) Ltd Policies and Policy Standards. Understand and manage risks and risk events (incidents) relevant to the role.
Technical skills / Competencies
Communication skills
Can speak English and French fluently
Excellent customer awareness
Planning
Interpersonal skills
Technical skills
Knowledge, Expertise and Experience
Essential
Satisfies the FSA criteria for an approved person, both initially & ongoing
Training Requirements:
Preferred
Knowledge of the Cards and Payment Industry
Diploma with minimum 1 year relevant experience or equivalent of 3 years bank related experience
Education
Further Education and Training Certificate (FETC): Business, Commerce and Management Studies (Required)

Expected salary:

Location: Mauritius

Date posted: Thu, 07 Sep 2023 07:26:00 GMT

Apply!