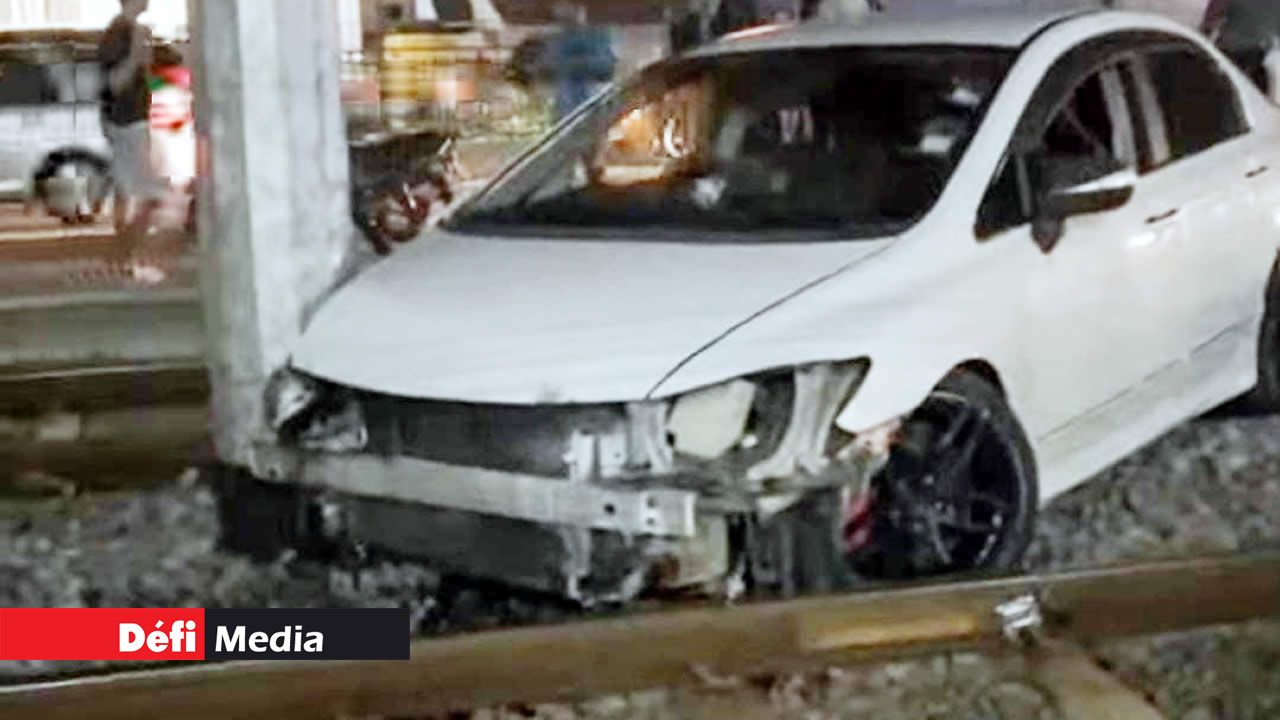 LIVE NEWS
A Honda car, heading towards St-Jean, veered off the road before coming to a stop against a pylon, just centimeters away from the Trianon metro rails. The incident occurred around 8 p.m. on Monday. The car suffered damage upon impact.
The police from Quatre-Bornes and firefighters were called to the scene. After some time, traffic resumed its normal flow. Metro operations were not affected.
An investigation has been initiated by the Quatre-Bornes police. The driver of the car will be asked to explain the circumstances of the accident.
At press time, we did not have any details regarding the number of occupants in the car or any injuries.
Discover the best restaurants in Mauritius.

Go

Find out where to stay in Mauritius.

Go
c