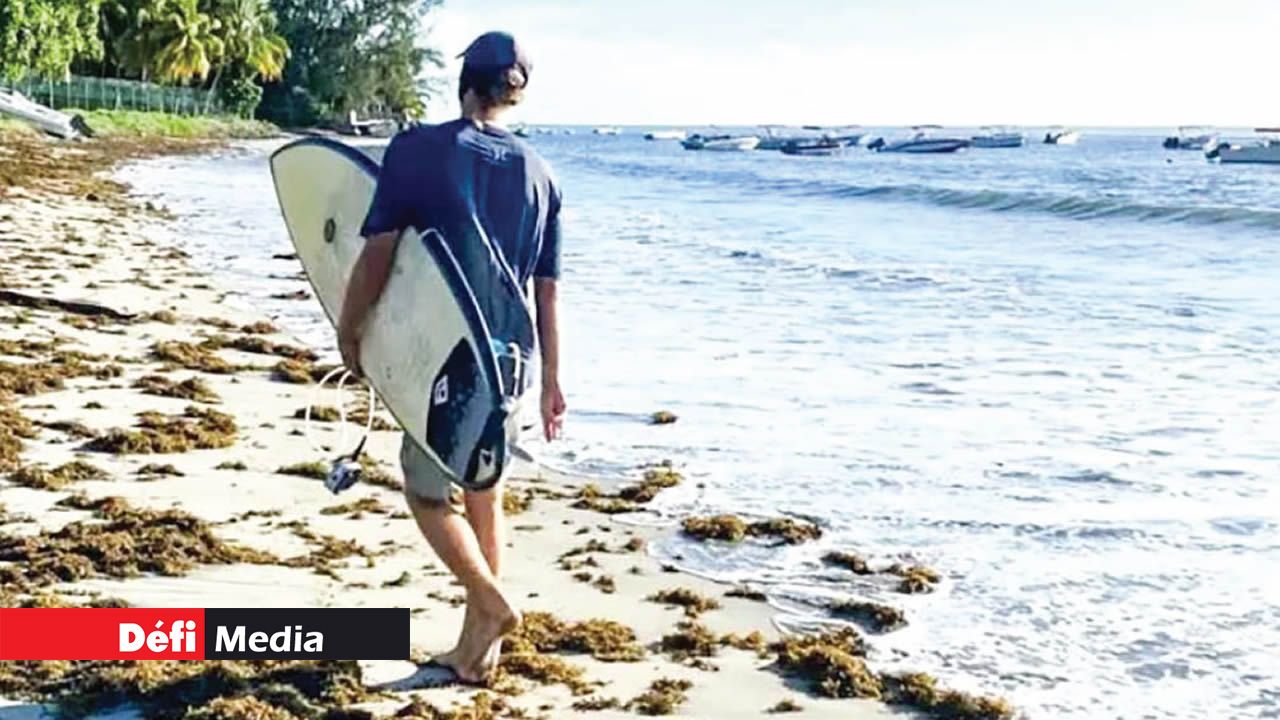 LIVE NEWS
Mauritian surfing is once again being criticized internationally. After the assault on a 37-year-old Israeli surfer – the case was reported to the Rivière-Noire police on September 5th – who wanted to indulge in his passion at the Tamarin spot on the west coast, it is now one of the reference sites for this sport, surfer.com, that seriously criticizes the attitude of the "locals". This is just another complaint to add to the long list criticizing certain Mauritian surfers' behavior towards foreigners.
Under the title "why you should think twice before planning a surf trip to Mauritius", posted online on Friday, September 29, 2023, Evan Quarnstrom, a Californian journalist and surfer himself, recounts in this article of over 5,000 words how he was threatened during his visit to Tamarin Bay. "My personal experience confirmed all the rumors about surfing in Tamarin Bay," he writes.
"When I first surfed in Tamarin Bay, Mauritius in the Indian Ocean, it didn't take long for locals to live up to their notorious reputation. I had heard stories and seen videos of locals being aggressive towards foreigners attempting to surf the perfect left-hand wave of this tropical island but I still decided to give it a try," he adds.
As he warmed up on some smaller waves with no drama from locals, he says it didn't take long for him to understand just how well-deserved its reputation as a local surf spot is. "One of the locals started trying to intimidate a paddle surfer, forcing him out of line. But for some reason, he decided to leave me alone. For a moment, I thought my presence might be tolerated in that lineup until a young local approached me with a warning: 'I don't mind if you surf here but you should sit down at the very bottom of the reef or else some guys will kick you out,'" he explains.
Complying, he claims to have been surprised by a second person. He turned around to see an older guy with a white jersey that said "Team Mauritius" on the chest. He had stopped just a few meters away from him, ready to talk with the most sullen demeanor possible. "Locals only," he sternly asserted. "You have to leave now."
Evan Quarnstrom also mentions that this man showed him the beach, apparently where he was supposed to go. "I didn't really fight back because it was exactly what I expected. I had already heard so many similar stories that it felt like déjà vu. When I was in Reunion Island, everyone warned me that this would happen in Mauritius. In fact, the situation unfolded almost exactly like a viral video on YouTube. Same guy, same body language, same words. The only difference is that I didn't even bother responding to him. I did what he asked," he recounts.
While the journalist acknowledges that "Mauritius is an ideal tropical surf vacation destination," he still argues that it's not worth it in the end: "Personally, I wouldn't spend too many resources on a surf trip to Mauritius. If you're going to travel so far, there are other destinations with better waves and without angry locals… If you're looking to make the most of your hard-earned money for a surf trip, I would advise you to avoid Mauritius," he says.
He adds: "In summary, I would say go somewhere where you can have fun and meet local surfers, sharing waves and cultures among yourselves. For most traveling surfers, Mauritius probably isn't it."
Discover the best restaurants in Mauritius.

Go

Find out where to stay in Mauritius.

Go
c