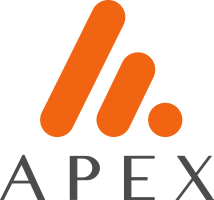 Job title: Payroll Specialist

Company: Apex Group

Job description: Description
Payroll Specialist – Mauritius
Primary Reporting Line:
UK designated Payroll support specialist
Secondary Reporting Line:
Responsibilities:
Line Function
Responsibility for processing payroll data for a portfolio (40 Clients plus per portfolio) of payroll clients, including:
Managing Payroll service delivery expectations as directed in established process flow;
Processing of Payrolls from Start to Finish ready for second checking by the UK team, and directed by the UK designated Payroll support specialist;
Liaison with other team members and adherence to best practice process alignment. Develop and maintain adequate two-way (Internal) flow of information;
Preparing Payments (set up payment transfers) for employee and Partner net pay and all third parties;
Preparation of partner statements;
Post payroll checking process;
Liaison for all pension payments from start to finish, mainly with the process for Auto Enrolment;
Maintaining frequent UK communication and status updates;
Ensuring all expected UK payroll calendar deadlines are met and full knowledge of UK holidays are managed (where they affect deadlines);
Ensuring HMRC deadlines are met, including preparation ready for filing and payment deadlines;
Initial reconciliation and management of client monies to client call account ready for Payroll manager's sign off;
Daily bank reconciliations for all Payroll accounts;
Ad-hoc work -Provide assistance to other team members as required, particularly at busy times and assist Payroll Manager/Supervisor with covering other staff payrolls during absences;
Maintaining high technical standards and keeping up to date on technical developments by way of technical literature, technical updates and other specifically targeted training courses and;
Actively disseminating information, both technical and client related, to other team members to increase awareness of issues affecting client service.
Skills required:

Multi discipline awareness to understand inter-company impact
Risk aware
Service oriented – to the UK Payroll team
Good Payroll skills in relation to accuracy and timeliness
Good written and oral communication
Willingness to build internal and external relationships and to communicate with all in the team
Use initiative and identify issues (reporting into Payroll manager/Supervisor)
Openness to involve management in resolution of issues (where the resolution is not stated)
High degree of accuracy and attention to detail
Well organised and a good at following a plan
Flexible approach
Able to disseminate information, both technical and client related, to other team members
Minimum 3 years' experience in UK payroll
KPIs:
UK Support specialist expectations met
Meeting (client, all third party and HMRC) deadlines
Accurate preparation of client monies
Positive – best practice, interaction with other team members
Team worker
Regular and appropriate communication
Alignment with Apex core values
Ongoing professional and technical development
Team service provision
Detail
Completing Routine monthly payroll processing
Regular payroll processing of client data in accordance with payroll procedures (PPDs) and client payroll calendar
Ensuring Funding client account and third parties
Timely requests to the client for Payroll and 3rd party funds to be credited to Throgmorton client account for payment release
Completing End of Year payroll management
Finalising the end of year process per client and in conjunction with the processes managed by the UK payroll team
Actioning Daily Bank reconciliation
Daily reconciliation of client funds. Paid in/out for employee and 3rd party payments
Processing Payroll implementation
Assisting with the on-boarding and parallel run reconciliations for new clients/payrolls. Writing PPDs and generating client payroll calendar
Adhering to Payroll Procedures Documents PPDs
Maintaining an updated version of the client payroll procedures (PPDs) per pay run
Governing Credit control – Payroll clients
Reviewing monies outstanding in relation to the time of outstanding funds. Feeding information back to the payroll manager before finalising the current pay run
Producing Monthly Payroll management statistics
Monthly figures to represent values processed in the period, number of payrolls processed per specialist
Processing Monthly per-diem charges
Ad-hoc charges to be added to the billing process
Processing Monthly retainer management for billing
Every period check the logged retainer charge against the actual payrolls processed to ensure all billing is captured
Share:

Expected salary:

Location: Mauritius

Date posted: Wed, 16 Aug 2023 00:09:20 GMT

Apply!