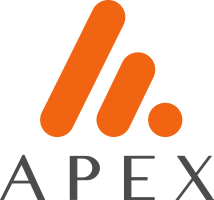 Job title: Senior Administrator

Company: Apex Group

Job description: Description
Senior Administrator
Role Location: Ebene, Mauritius
Department: Corporate Services
Employment Type: Permanent
Role & Key Responsibilities:

Supervisory responsibility to conduct file reviews in line with firm/group policy and regulatory expectations for (i) on- going (ii) leavers (iii) transfers in and out (iv) special assignments with a view to provide assurance that the internal controls are designed appropriately, implemented effectively and operating as intended.
Report findings and recommendations to Unit Head (UH) in a concise report.
Follow up with Client Service (CS) until closure of gaps identified.
KPI monitoring and reporting to UH and Cluster Heads (CH).
Preparation of Business Risk Committee checklist in collaboration with the portfolio owner.
Provide guidance to the team to perform their duties in accordance with the AML/CFT regulations.
Assist with the annual AML/CFT internal/external reviews.
Assist in KYC review and checklist review'.
Conduct KYC refresh/UBO identification including direct communication with client and investors to ensure efficient process.
Assist in AML/CFT special assignments.
Preparation and issue of compliance report to CCU and any other report as may be required
BRA/CRA assessment and re-assessment.
Ensure compliance of CS team with respective AML/CFT framework adopted by Financial Institutions (FI).
Ensure all file review are attended on time and actions completed.
Completion and/or review of risk score card.
Minutes monitoring.
Review of AML/CFT questionnaire as may be required by the FSC.
FATCA/CRS classification.
Support CS with the following:
Manage the on-boarding process of new investors in accordance with relevant AML regulations for Funds with significant number of investors on a special assignment basis including risk assessment of the investors.
Be a point of contact between Client Service and Compliance Department.
Engage in EIC testing and arrange to report findings to UH.
World check related matters.
Regulatory Surveys.
Work collaboratively with colleagues on delivery of global or local action / projects and meet agreed timeline.
Ad-hoc duties as and when required on request of the UH/CH.
Maintain internal compliance tracker.
Assist in clearing flagged reports on stakeholders.
Skills Required:
3+ years of working experience in the Global Business Sector or an audit firm would be an advantage.
Holds a degree or has completed/ substantially completed a professional ACA or ACCA qualification or equivalent.
Knowledge of AML/CFT laws in Mauritius would be an advantage.
Demonstrate a client service mindset when servicing the client.
Proficient in MS Office (Microsoft Word, Excel).
Good written and spoken communications skills.
Able to multi-task, prioritize and manage time effectively.
Excellent organizational and interpersonal skills.
Goal-oriented and an organized team player.
Quick learner and able to adapt in different work environment.
Well organised and a track record of working to tight deadlines.
Able to work under pressure.
What you will get in return:
A genuinely unique opportunity to be part of an expanding large global business.
Additional information:
We are an equal opportunity employer and ensure that no applicant is subject to less favourable treatment on the grounds of gender, gender identity, marital status, race, colour, nationality, ethnicity, age, sexual orientation, socio-economic, responsibilities for dependants, physical or mental disability. Any hiring decision are made on the basis of skills, qualifications and experiences.
We measure our success as a business, not only by delivering great products and services and continually increasing our assets under administration and market share, but also by how we positively impact people, society and the planet.
For more information on our commitment to Corporate Social Responsibility (CSR) please visit
Share:

Expected salary:

Location: Ebene, Mauritius

Date posted: Fri, 28 Jul 2023 07:58:39 GMT

Apply!