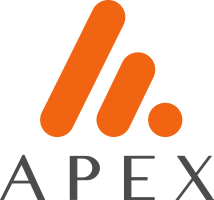 Job title: Senior Corporate Manager

Company: Apex Group

Job description: Description
Vice President
Role Location: Ebene, Mauritius
Department: Corporate Team
Employment Type: Permanent
The Role & Key Responsibilities:
As Vice President., you will be responsible for:

Work as a partner.
Lead and mentor team members.
Plan, coordinate and completion of administrative tasks, NAVs, Management Reporting and Statutory Reporting of corporate entities to ensure the team complies with all of its accounting and regulatory obligations and requirements.
Implementation of entity customer specific procedures in relation to the administration and reporting requirements.
Plan and coordinate audits.
Ensure reporting complies with entity and statutory requirements including local law, relevant GAAP, including IFRS and other reporting principals.
Ensure that client responsibilities are managed effectively and to agreed client, best practice, regulatory and statutory deadlines.
Review monthly, quarterly, annual NAV's, annual statutory financials statement.
Provide an excellent customer service to clients and ensure they are always satisfied with the quality of the work being delivered and all their requests are being attended in a timely manner.
Responsible to monitor the overall economic recoverability of each account under his / her management through close monitoring of the recoverability report through dashboard and carry out under / over recovery exercises alongside the Management and Finance team on a monthly basis.
Develop and implement best practice on all processes to add value to the services offered to clients.
Respond to client within 24 hours. Where urgent, respond immediately. If work require more than 24 hours to respond, to provide an indication of when response will be provided.
Ensure the right resources are assigned to each client portfolio in the day-to-day servicing and monitor the financial recoverability on such accounts by taking into consideration the revenue generated from such account, the profile / chargeable rate of the resources assigned and the maturity profile of such clients.
Closely monitor debtors and ensure prompt recovery / settlement of any amount due within a reasonable timeframe and liaise with Management as required.
Develop and implement best practice on all processes to add value to the services offered to clients.
Plan, develop and implement strategy/goals for the teams under your management to meet agreed organizational plans and strategy.
Provide a tailor-made service by establishing work plan for new client setup and transitions.
Review Fund shareholders' agreements, PPM's, constitutions, subscription book and other materials as required.
Manage various operational aspects associated with client relationships.
Pro-actively maintain a sound rapport with clients by following up on services offered by AFCS and request feedback on services and improvements required.
Constantly review client utilisation of deliverables and eliminate unnecessary service where appropriate.
Enhance current servicing levels and deliver as per client expectations.
Develop and implement best practice on all processes to add value to the services offered to clients.
Monitor internal service delivery levels against established standards (contractual Service Level Agreements).
Establish and document business contingency plans for all areas of responsibility.
Facilitate new business installations and manage all phases ensuring timely and accurate completion.
Act as primary point of contact with auditors in respect of the planning and coordination of the audits.
Ensure confidentiality of clients' information.
Monitor and report internally to management / Board on operational issues, opportunities, development plans and achievements.
Liaise with managers and team leaders, to understand their needs, and to ensure they are fully informed of operational objectives, purposes and achievements.
Contribute to the evaluation and development of operational strategy and performance with the executive team
The candidate may also be involved in:

Providing support on statutory audit, Annual returns, APS returns, PAYE return, TDS returns and VAT returns, as required.
Reviewing of accounts in statutory format including all applicable disclosures and arranging for sign off of accounts.
Please note that the above is not an exhaustive list of duties. Fulfillment of additional duties as and when required is expected from the Vice President.
Qualifications and skills required
Degree holder in Finance or Accounting.
A professional qualification such as ACCA / ICSA / ICAEW is compulsory for this role.
Minimum of 8 years of experience in the Industry or as determined by Management.
Excellent soft and interpersonal skill sets.
Excellent leadership skills.
Excellent time management and planning skills to deliver against agreed deadlines and objectives.
Expert knowledge of Fund structures and other related legal and regulatory requirements.
High attention to detail, accuracy, analytical, technical, organisational, and problem-solving skills.
Proactive and have the knowledge and skills to use own initiative in handling clients queries and escalate to management when required.
Sound knowledge of Paxus, NavOne, Caseware and other technology implemented at AFCS and may be asked to assist in the implementation of other technological enhancements.
Ability to run and deliver on multiple projects and assignments.
Adaptable and flexible to changes.
What you will get in return:
A genuinely unique opportunity to be part of an expanding large global business
Exposure to all aspects of the business, cross-jurisdiction and to working with senior management directly
To be successful in these roles, it is envisaged that you are a motivated and self-driven individual eager to contribute and grow with the organization. Knowledge of financial products and environments along with prior fund experience will ensure your success. Critical to your ability to perform these roles will be your customer focus, attention to detail and team focus.
We offer a modern and progressive work environment. You can expect to be challenged and offered a path towards future career growth.
Additional information:
We are an equal opportunity employer and ensure that no applicant is subject to less favourable treatment on the grounds of gender, gender identity, marital status, race, colour, nationality, ethnicity, age, sexual orientation, socio-economic, responsibilities for dependants, physical or mental disability. Any hiring decision are made on the basis of skills, qualifications and experiences.
We measure our success as a business, not only by delivering great products and services and continually increasing our assets under administration and market share, but also by how we positively impact people, society and the planet.
If you are looking to take that next step in your career and are ready to work for a high performing organisation, alongside talented people who take pride in delivering great results, please submit your application (with your CV and cover letter) to our dedicated email address:
Share:

Expected salary:

Location: Mauritius

Date posted: Sun, 06 Aug 2023 01:51:46 GMT

Apply!