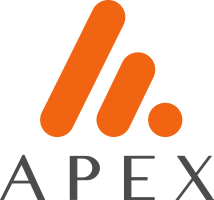 Job title: Senior Fund Accountant

Company: Apex Group

Job description: Description
Senior Fund Accountant
Role Location: Mauritius
Department: Apex Fund Services Ltd
Employment Type: Permanent
Excellent opportunity for experienced or inspired Senior Fund Accountants to join a leading global fund administrator.
The Role & Key Responsibilities:
Ensure a high standard of delivery to clients; Train, appraise and motivate the team.
To involve in the on-boarding process of Global Apex NAV operating offices.
Primary day-to-day contact with brokers/custodians and clients for the funds in the portfolio
Adherence to and maintaining the Apex standard of service, policies and procedures.
Cash and portfolio reconciliation to bank and broker.
Prepare working files and NAV calculation for funds.
Update the fund accounting system for funds in the portfolio.
Use of accounting software.
Ensure trade confirmation with broker.
Completion of ad-hoc projects as required by clients or reporting line manager.
Timely reporting of any issues to reporting line manager.
Be proactive on promoting and driving efficiency initiatives.
Recording of all investor transactions including subscriptions, redemptions, transfers, and year-end procedures.
Responsible for the training of Junior staff.
Preparation and review of financial statements and management account.
Liaison with auditor on financial statement statutory audit.
Be a natural team player.
To promptly report to your reporting line manager.
Abide to internal control procedures.
Any other duties as may be assigned.
Organise and attend board meetings.
Process invoices and bank transfers for fund clients, and ensure liaison with banks for settlements.
Preparation and filing of statutory returns with relevant authorities.
Understanding and application of AML/CFT regulations to funds in portfolio and to investor/client onboarding.
Skills Required:
Around 2 years of accounting working experience in Fund industry would be an advantage.
ACCA qualified or partly qualified or any equivalent qualification.
Proficient in Microsoft Office applications. Experience on Fund accounting software (either Investran, Efront, Paxus or Allvue) will be an advantage.
Excellent time and organisational skills to work and meet agreed tight deadlines.
Hard worker ready to put in the extra hours.
Good interpersonal communication skills.
Organised, accurate and willing to learn and take on new tasks.
Team Player.
What you will get in return:
The Apex Group is a global financial services provider with 8,000 staff across 40 + offices globally. We look to recruit bright, articulate and numerate employees who are not afraid of a challenge and are prepared to work hard and love what they do.
Every employee plays a part in making Apex who we are today and the more that we grow, the more important that becomes. Whatever your career path or specialism, Apex provides a global platform to allow you to thrive.
Fund Accounting/ NAV experience desired
Exposure to fund structures across different jurisdictions, involving complex performance fee calc
Possibility to be involved on some of main accounting software for both Hedge Fund and Private Equity available in the industry globally
Hybrid work arrangement
Growing organisation & great team culture where driving positive change for our people, planet and society is a key target
International mobility opportunities
Additional information:
We are an equal opportunity employer and ensure that no applicant is subject to less favourable treatment on the grounds of gender, gender identity, marital status, race, colour, nationality, ethnicity, age, sexual orientation, socio-economic, responsibilities for dependants, physical or mental disability. Any hiring decision are made on the basis of skills, qualifications and experiences.
We measure our success as a business, not only by delivering great products and services and continually increasing our assets under administration and market share, but also by how we positively impact people, society and the planet.
For more information on our commitment to Corporate Social Responsibility (CSR) please visit
If you are looking to take that next step in your career and are ready to work for a high performing organisation, alongside talented people who take pride in delivering great results, please submit your application (with your CV, cover letter and salary's expectations) to our dedicated email address:
Share:

Expected salary:

Location: Mauritius

Date posted: Fri, 28 Jul 2023 04:18:58 GMT

Apply!