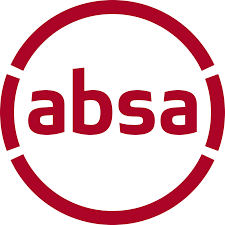 Job title: Senior Relationship Manager

Company: Absa

Job description: Bring your possibility to life! Define your career with us
With over 100 years of rich history and strongly positioned as a local bank with regional and international expertise, a career with our family offers the opportunity to be part of this exciting growth journey, to reset our future and shape our destiny as a proudly African group.
: Wherever you are in your career, we are here for you. Design your future. Discover leading-edge guidance, tools and support to unlock your potential. You are Absa. You are possibility.
Job Summary • A member of the Financial Institutions Group and Global Business (FIG & GB) Banking Team responsible for Relationship Management, Sales and Business Development of a portfolio of customers, building long term relationships founded on efficient and reliable support for their business.
Required to retain and increase revenue generation from existing clients whilst also growing the portfolio by identifying possible cross-selling opportunities and winning new business.
Responsible for an allocation of specific FIG & GB STP targets, and contribution towards C&IB target as a whole.
Ensure end-to-end delivery of a best in market client service from Absa Mauritius, engaging and working with key stakeholders where necessary.
Market the Bank's full range of products and services to the FIG & GB sector and their underlying client portfolio, using presentation skills where appropriate, including cash management, FX, treasury products, Investment Banking, Trade Finance and Debt
Demonstrate excellent understanding and capability for the origination and execution of banking Assets, including the portfolio of Debt and Trade Finance products offered by the bank
Demonstrate a very good understanding of Global Business, Offshore Financial Services Industry and Mauritius as an International Financial Centre ('IFC'), including a good understanding of Trusts, Funds, Global Business Corporations and Financial Institutions amongst others
To understand and speak knowledgeably in respect of the Mauritius International Financial Centre advantages in relation to corporates based in, or countries investing into neighbouring economies of Africa and Asia.
To be fully aware of external Regulatory & Legal requirements, and internal Policy, Risk and Controls environment and adhere to all related guidance and processes.
Represent Absa Corporate & International Banking at promotional conferences, industry gatherings, etc and should also show confidence and win trust in the presence of the customers and other stakeholders.
To assist the Head of FIG & GB in the day-to-day management of the client base and stakeholders
To monitor credit as per Absa Framework
Job Description
Accountability
Sales & Service

To act as primary point of contact & be able to maintain, manage and grow a portfolio of the Financial Institutions Group and Global Business
Deliver objectives set primarily to achieve STP targets in respect of both income, balance sheet, impairment and costs while building appropriate client/customer commercial culture based on consistent behaviors aligned to Absa values
Maintain regular contact with existing clients with visit on a regular period and possibility of occasional overseas travel
Ability to attract new businesses and use of professional network to develop this market segment.
Conduct annual and if appropriate, interim reviews of customers borrowing facilities and non-borrowing customers.
Manage customer complaints for a continuous improvement of the level of service
Ensure continued synergy with other Absa entities
Arrange & undertake product presentations where appropriate.
Build a strong relationship within client organisation, typically to key people, developing detailed understanding of their needs and drivers.
Leverage relationships and/or reciprocal business flows to enhance sales opportunities and manage their expectations.
Respond to a broad range of problems between customers and the Absa Group and resolve conflicts swiftly.
Gather all the required KYC information that is needed to prepare and assess account opening applications.
Ensure seamless and consistent client service to delight clients and exceed expectation Understand the business and strategy of the Absa Group, explain and represent the Group to the client and act as a central point of contact/co-ordination internally.
Build good relationships with relevant people across the Absa Group in order to maximise sales opportunities and execution effectiveness.
Identify potential partners for strategic initiatives and outsourcing/insourcing initiatives.
Generate new and/or increased business across the bank's product set.
Ensure team adopts best practice service standards agreed with customers and the Group Service Standards are adhered to.
Effective portfolio management for monitoring financial performance
Accountability
Research, Planning & Business Management
Outputs:
Ability to devise and implement new strategies to ensure growth of the Bank's assets and liabilities in the targeted market segment.
Monitor regular reporting to ensure SLA requirements are complied with
Ensuring compliance and adherence to Absa Group Policies such as: Financial crime and Anti-money laundering, Politically Exposed Persons, Financial sanctions and prohibitions, Reputational risk policy, Absa Sanctions policy, Absa correspondent banking policy and any other appropriate policies.
Participate in the preparation of short and medium term plan to develop the large corporate segment.
Research, create and follow up on a target list for potential new business.
Gather all the required information that is needed to prepare and assess credit applications.
Control the quality of the portfolio, using available triggers and adherence to risk management guidelines and policies.
Responsible for business development both with new customers and with existing customers where they are expected to increase "Wallet Share".
Responsible for monitoring financial press and market/government publications for market information.
Identify longer term product trends and position Absa in both product and relationship terms to deliver solutions to the client
Establish and maintain market contacts.
Fully involved in periodic reviews as required
Mandatory Risk and Control objective
Ensure that all activities and duties are carried out in full compliance with regulatory requirements, Enterprise Wide Risk Management Framework and internal Absa Policies and Policy Standards. Understand and manage risks and risk events (incidents) relevant to the role
Accountability
Administrative & Staff Management
Outputs:
Performance development and day to day coaching & development of corporate manager assistant and corporate services assistants.
To lead, manage, motivate and develop a team of support staff, including identifying a suitable successor.
Identify and assist to grow Talent potential within the team
Technical skills / Competencies
Good knowledge of Financial Analysis & Lending skills.
CCRS familiarity.
Good Knowledge of Financial Institutions analysis.
Good Knowledge of project finance analysis.
Good knowledge of the financial services industry and any other skill will be highly value added
Good knowledge of the products and services
Good knowledge of AML and KYC related issues – client on boarding and monitoring
Good leadership skills including people management
Good communication and listening skills
The ability to explain complex information clearly and simply
Proven ability in marketing techniques
Good team player
Positive attitude
Good operational skills
High level negotiation skills – for new business
High level adaptive presentation skills – for new business
Ability to work under pressure and deliver on tight deadlines
Strong IT literacy skills
Good training skills
A thorough expertise of the full range of investment and international banking products and services as well as detailed knowledge of related banking products, commonly foreign exchange, international payments and cash management.
Detailed knowledge of procedure and regulations and ability to ensure both ABML and its customers adhere to the Service Level Agreement.
Knowledge, Expertise and Experience
Essential
Excellent knowledge and capability of the origination and execution of asset finance deals, across Debt and Trade Finance
Good knowledge of the Financial Institutions, Non-Banking Financial Institutions and Global Business sector
A detailed knowledge of set of products available in Absa for Financial Institutions, Non-Banking Financial Institutions and Global Business
For complex products, will have a detailed knowledge of the requirements of the more sophisticated customers.
Sound knowledge of treasury products and operations.
Good knowledge in corporate banking, syndication & structured finance, structured trade & Commodity Finance.
Good knowledge in credit procedures, appraisal, monitoring & financial analysis.
A detailed understanding of country and group credit risk policies & guidelines.
Good knowledge of local legislation & guidelines relating to the banking industry.
Good interface with the local regulatory authorities, internal & external auditors and legal community.
Compliance with Absa Group KYC policies and operations manual.
Money Laundering – General familiarity to ensure appropriate investigation and best practice is observed.
Treasury and Payment Services – General familiarity to ensure best practice is observed.
SWIFT – in depth knowledge of the communication medium to ensure latest developments are effectively applied.
An understanding of ABML / Mauritius role as a booking centre for regional clients, and associated risk / process knowledge would be an advantage
Create healthy relationship between peers and internal/external stakeholders.
Education
Bachelors Degree and Professional Qualifications: Business, Commerce and Management Studies (Required)

Expected salary:

Location: Mauritius

Date posted: Fri, 15 Sep 2023 00:23:43 GMT

Apply!