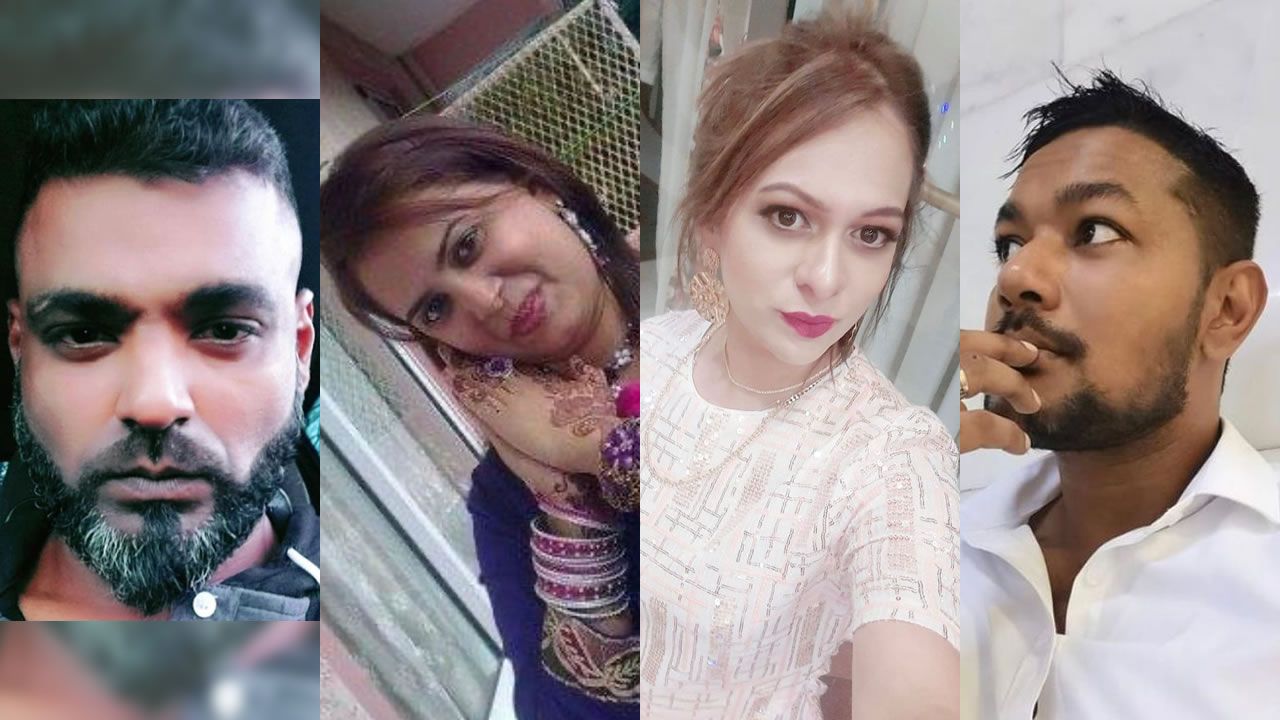 LIVE NEWS
Haidar Rattan, aged 38, claims to have been asked to hide the 500-gram parcel of cocaine by the Oozeerally sisters. "Inn dir mwa kasiet parsel-la kot mwa," he hinted to the investigators during a hearing at the Central Barracks after his arrest. Haidar Rattan is one of the four suspects arrested in connection with the seizure of 8.2 kilograms of cocaine, estimated at Rs 117 million, which occurred on Monday. He stated that he knows nothing about the origin of the cocaine found near his residence in Vallée-des-Prêtres.
Arrested on Monday, September 11 by the Major Crimes Investigation Team (MCIT), under the leadership of SP Heman Dass Ghoora, the resident of Vallée-des-Prêtres led investigators to an abandoned plot of land near his house where a package containing around 500 grams of cocaine was discovered. Haidar Rattan explained that he simply hid this drug package at the request of his friend Adilla Oozeerally, who is also involved in this investigation.
Haidar Rattan declared that this woman approached him to conceal this drug shipment. A certain Hussein Abdul Rahim has denounced Shazia Oozeerally, Adilla's sister, who allegedly hid a package containing five kilograms of cocaine in a wooded area in Ferney. The case unfolded after Hussein Abdul Rahim's denunciations to MCIT on Monday, September 11. He confessed to participating in a "drug transaction" with alleged accomplices whom he had reported. However, Hussein Abdool Rahim explained his actions by claiming that his "partners" had tricked him.
The police obtained Hussein Abdool Rahim's account regarding three different drug packages totaling 8.2 kilograms of cocaine hidden across the island. On Monday, Bet365's key figure led the police to these hiding places where law enforcement officers were able to recover these illegal products. He then identified Adilla and Shazia Oozeerally as the masterminds of this operation. However, according to investigators, this theory isn't viable because the financing necessary for acquiring such a drug shipment, estimated at around Rs 30 million to Rs 40 million, exceeds the means of Shazia Oozeerally-Jaffar and her sister Adilla Oozeerally-Salaroo. Shazia Oozeerally manages a beauty salon in the capital, while her sister works as a self-employed hairdresser.
During the operation that led to Adilla Oozeerally's arrest on Monday, a search of her house in Pailles enabled the police to recover approximately Rs 900,000. However, according to statements from the suspect, this money belongs to her 40-year-old husband. When questioned, her husband confirmed that this money represents transactions related to his activities as an automotive broker, a claim supported by recent purchase and sale evidence of vehicles he has completed.
Since their arrest on Monday, Shazia and Adilla Oozeerally have retained lawyers Sanjeev Teeluckdharry and Anoup Goodary respectively. The police have not yet started their questioning. At this stage of the investigation, MCIT is working on verifying and formalizing the available evidence against the Oozeerally sisters. The investigation is expected to develop further in the coming days.
Discover the best restaurants in Mauritius.

Go

Find out where to stay in Mauritius.

Go
c