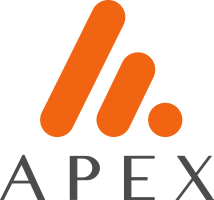 Job title: Trust and Company Administrator Support

Company: Apex Group

Job description: Description
Trust and Corporate Administrator
Role Location: Ebene, Mauritius
Department: Corporate Solutions
Employment Type: Permanent
As a Trust & Corporate Services ("T&CS") Administrator, you will be responsible for the administration of a defined and varied set of client servicing deliverables for a portfolio of Apex Clients, in conjunction with various teams at the Mauritius office and directly for an on behalf of other Apex Offices (mainly Jersey, "the Apex Client"). If and where required by the Apex Client, liaise externally with Regulators, Banks and other stakeholders.
The Role & Key Responsibilities:
Ensure all client servicing and support requests and defined, associated T&CS tasks are delivered accurately, efficiently and in line with all associated and relevant Policies, Procedures ("P&Ps") and Regulation, whether local or for the Apex Client
Be proactive and provide prompt, excellent and professional T&CS administration services
Support the Apex Client to ensure databases and core records are kept up to date and all relevant activity and transactions within scope of role are captured in the appropriate system.
Conduct administrative and/or client risk reviews on existing trust and company structures
Comply with the Group's internal control and audit standards
Participate in ad-hoc client servicing projects or other matters as directed
Support Trust Manager by delivering a full suite of trust and corporate services to clients
Skills Required
Analytical and meticulous attention to fine detail and able to work to tight deadlines
Ability to work under pressure
Research Skills
Multitasking, time management, presentation and communication skills
Detail oriented, able to work with minimum supervision in a fast pace environment
Excellent interpersonal and customer service skills
Strong work ethic, professional and approachable
Inquisitive and self-motivated
Quick learning ability to new systems and Operational Procedures
Computer competencies
Qualifications
Partly or Fully Qualified ICSA or a Degree in Management, Law and Finance.
Minimum of 2 years' experience in handling a portfolio independently
At least 2 years of trust administration experience or relevant experience in Jersey and/or on Jersey regulated T&CS client structures/activity
What you will get in return:
A genuinely unique opportunity to be part of an expanding large global business
Exposure to all aspects of the business, cross-jurisdiction and to working with senior management directly
Additional information:
We are an equal opportunity employer and ensure that no applicant is subject to less favourable treatment on the grounds of gender, gender identity, marital status, race, colour, nationality, ethnicity, age, sexual orientation, socio-economic, responsibilities for dependants, physical or mental disability. Any hiring decision are made on the basis of skills, qualifications and experiences.
We measure our success as a business, not only by delivering great products and services and continually increasing our assets under administration and market share, but also by how we positively impact people, society and the planet.
For more information on our commitment to Corporate Social Responsibility (CSR) please visit
Share:

Expected salary:

Location: Mauritius

Date posted: Fri, 11 Aug 2023 03:14:51 GMT

Apply!