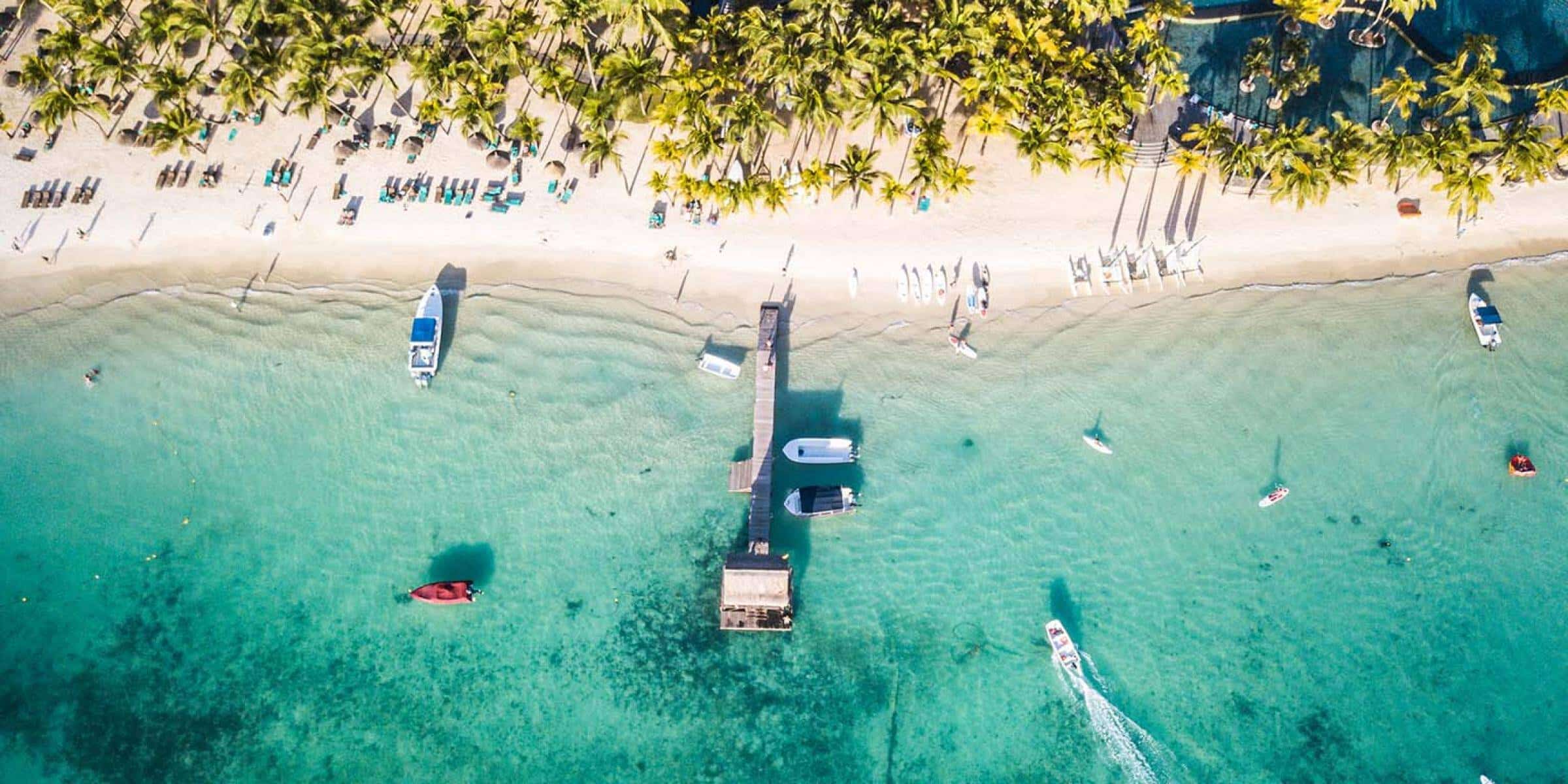 The beautiful bays of the north coast of Mauritius are well-known, with the lively hub of Grand Baie at the island's northern tip. In the early morning light, fishermen sail across the wide lagoon and out to sea to catch their daily haul. Visitors can enjoy the stunning beaches and indulge in various activities, including diving to witness the wild dolphins often spotted off the north coast. Additionally, this area is perfect for embarking on a boat trip to explore the offshore islands in the north.
The southern coast of Mauritius exudes a rugged and untamed atmosphere. It is characterized by authentic fishing villages, expansive and picturesque beaches, and the crashing of waves against volcanic rock cliffs. This region offers a more tranquil and laid-back ambiance, allowing visitors to immerse themselves in the stunning natural beauty of attractions like Rochester Falls or the Le Souffleur water spring, which shoots up into the air like a geyser.

As for the eastern coast of Mauritius, it boasts some of the finest beaches and crystal-clear waters on the island. The vast stretches of sand are accompanied by a refreshing breeze for most of the year. In addition, you can take a boat trip to the popular island paradise of Ile aux Cerfs, where you can enjoy a day at the beach, play a round of golf, or savour a delightful meal in one of the island's restaurants.

On the western coast of Mauritius, you will discover long stretches of stunning beaches and ideal conditions for kitesurfing enthusiasts. The southwest coast is home to Le Morne mountain, an iconic landmark that has been designated as a UNESCO World Heritage Site. By embarking on a hike to its summit, you will be rewarded with breathtaking views. Meanwhile, in Black River Gorges National Park, you can explore well-marked trails and seek out waterfalls, expansive canyons, dramatic mountain ranges, and rare wildlife species, such as the echo parakeet. The scenery in this area is truly awe-inspiring!
Discover more of Mauritius from above…
RIAMBEL AND POMPONETTE
ILE AUX BENITIERS
FLYOVER GOLF 1
FLYOVER GOLF 2
KAYAK AND PADDLE TRAILS
ILOT FOURNEAUX
FLYOVER OUR WILDSIDE
MOUNTAIN BIKING TRAILS